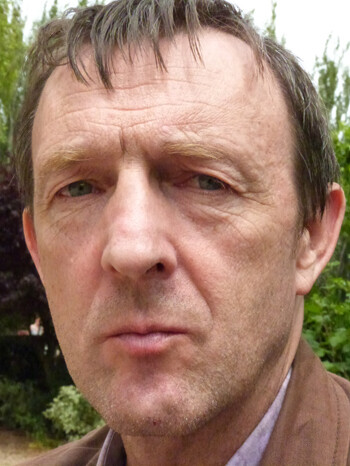 Writer's File
William (Bill) Direen
Otago - Ōtākou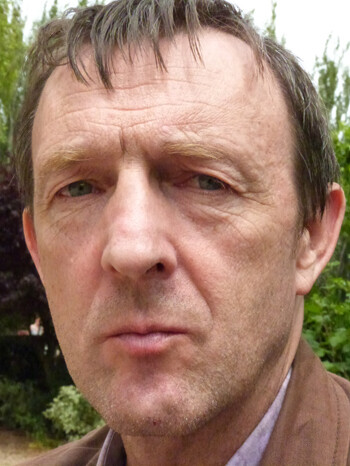 In brief
William (Bill) Direen is best known as a poet and musician who has combined his talents in numerous publications and performances in New Zealand and overseas. Direen's collections of poetry include Inklings (1988), Crappings (1993), and New Sea Land (2005). He has also written scripts and lyrics for theatrical productions, and a wide range of his fiction has appeared in literary journals and magazines. Bill Direen continues to publish across genres, including poetry, short and long fiction, theatre, and music.
ABOUT THE AUTHOR
Direen, William (Bill) is a writer whose work has featured in numerous publications and performances in New Zealand and overseas. A well-known figure in New Zealand musical circles, Direen's formative experiments in poetry, spoken word material and song lyrics resulted in Slices of Man (1982), Inklings (1988), Crappings (1993), Evolition (1995) and A Memory of Others (1998). The last of these contains thirty of Direen's song lyrics, and an essay on his twenty year experience in bands and theatre groups. Gerry Webb writes in the NZ Listener of Evolution, 'Direen is a watcher, especially of oddities, like the derelict 'Mutterer,' or a woman feeding homeless kittens from a meals on wheels caddy, or, for that matter, the bison, the newt, the kiwi - and the tui, which 'wheezes crack-headed'.

During this time Direen also wrote short fiction, and his short stories were published in the NZ Listener, Landfall, Sport, DAAD New Zealand Writers in Berlin, Phantom, Trout, Percutio, JAAM, Brief and Takahe; some were broadcast on Radio New Zealand. The Impossible, a collection of short stories appeared in 2002.

Works for stage include Fawkes Alive (1989), Dial a Claw (1990) directed by Alan Brunton; and Raoul the Capitalist (1992) directed by Mary Anne Bourke. The texts of these and some short plays were gathered into Song Plays (2002). Lisa Warrington of NZ Books wrote of Song Plays, 'Direen's work is characterised by its hard-driving rhythms and surreal imagery in the manner of Artaud's theatre of Cruelty...Direen has chosen to leave the reader with the most gentle and lyrical of his plays: Bitumen, an evocative memory piece, is strong on emotions.'

Songs for the operas Dial a Claw and Comrade Savage (with Alan Brunton of Red Mole) have been released on CD. He has also adapted existing works for the stage, including Sam Shepard's The Killer's Head and Rainer Fassbinder's Bremen Freedom. Direen frequently performs selections from his 300 or more songs on stage. In 2008 he contributed spoken word elements to a word-music project comprising French and Austrian musicians. He has read several times in Germany at venues such as the Berlin Literaturhaus and the DAAD Centre.

Longer, often trans-generic works (making use of poetry, fiction, history, autobiography, mythology, the monologue) appeared after his first experimental novel WORMWOOD was published in Sport 18 (1997). WORMWOOD focuses on a Balkan refugee living in Berlin, where Direen himself lived between 1994 and 1997. Virginia Were wrote in the NZ Listener on WORMWOOD, 'Entropy and death read as metaphors for the implosion of post-war Europe and the failure of capitalism.' Longer fiction works include Nusquama (2002), about the members of an independent West Coast (NZ) pop group; Onaevia (Alpha Books, 2002) the story of an imaginary people complete with its history, mythology and language samples; Jules (2003) is the tale of an insomniac art historian haunted by personages from the paintings he lectures about - it is a sympathetic, humorous study of a man at a crucial turning point in his life and is set in Paris where Direen once lived for some time.

More recently two sequels to Onaevia appeared. They are set in a parallel existential or ecologically exhausted world; themes of power and its abuse prevail. Song of the Brakeman contains the adventures of a terrorist rebel couple in a violent post apocalyptic world. K. M. Ross wrote in Brief 35 on Song of the Brakeman, 'The driving, pulsating, often super-elaborate quality of the language was another fascination. Direen can create a new slang in every page. He can involve mystical reasonings, implied comments on the human condition, in what is largely a fast-moving narrative texture. For those who love language for its own sake, this makes for an invigorating ride. Both these additions and the poetical aspirations of the book take it, in fact, outside the bounds of Science Fiction proper. We could say that by a synthesis of directions, Direen has managed to occupy new literary ground.'

The last story of Enclosures (2007) is one of escapees from that world who find themselves in a drifting biosphere, without any identity of history. Enclosures has other stories to tell, which are also connected in order to generate an atmosphere of isolation and ensnarement. The stories traverse the centuries, from the time of the Pharaohs to the present day, from Babylon to Wellington, NZ. Some short fiction has been published in journals. An extract from a work-in-progress, a sizable verbal experiment about a community on the outer perimeter of Paris, provisionally titled The Ballad of rue Belliard appeared in Landfall 216 (Utopias Issue, 2008).

The annual international literary magazine Percutio was launched by William Direen in 2006, and is dedicated to aspects of the creative process and pays particular attention to works or artists that bridge cultures.

In 2010 William Direen was selected to take up the six-month residency at the Michael King Writers' Centre in Devonport. The residency is a partnership between The University of Auckland, Creative New Zealand and the Michael King Writers' Centre, and it aims to foster New Zealand writing by providing an opportunity for an established author to work full-time on a major project in an academic environment.

William Direen's Devonport, A Diary (Holloway Press, 2011) was written during his tenure of the Creative New Zealand/The University of Auckland/Michael King Writer's Centre Residency in 2010. It is the first book in The Signalman's House series, which will celebrate the work of writers awarded a fellowship at the Michael King Writers' Centre.

Dunedin Poems (Kilmog Press, 2011) is a collection that was written in and around Dunedin when Direen was working at Otago University.

William Direen's novel The Ballad of Rue Belliard was published in full in a special issue of the literary journal brief #48. This is Direen's second Parisian novel and contains parallel stories springing from the inhabitants of an area on the northern periphery of Paris. Extracts have appeared previously in journals, including Landfall 216.

Versions Translations was published by Kilmog Press in 2014. The book is a personal sampling of various short European poems from classical times to the present day. Direen's English language translations are published alongside the original poems.

Utopia Rag (Tank Press, 2014) is a novel that takes an unusual look at 20th Century New Zealand, encompassing the country's involvement in two world wars, fascination with arms, and local popular culture.

Enclosures 2 is a collection of fiction, poetry, diary, utopia and zootopia.
Enclosures 3 and Enclosures 4 complete the series of experimental writing, research and poetry. Enclosures 4 closes with an index of the contents of all four volumes.
In 2017, he was the subject of a documentary, Bill Direen, A Memory of Others, directed by Simon Ogsten.
Seasons, a collection published in 2022, are poems that span a year near Dunedin.
MEDIA LINKS AND CLIPS