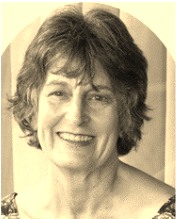 Writer's File
Daphne de Jong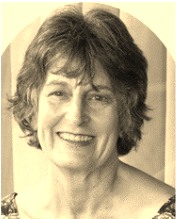 In brief
Daphne de Jong is famed for her romance novels. She writes under the name Daphne Clair for Mills & Boon and Laurey Bright for Harlequin Silhouette, and her work is marketed worldwide. She also writes poetry, non-fiction, short stories, and historical fiction. She has won awards for her short stories, and her first collection, Crossing the Bar, was published in 1998. Daphne de Jong is known for the feminist edge she brings to her romance novels, and has published an abundance of books in this genre.
FROM THE OXFORD COMPANION TO NEW ZEALAND LITERATURE
Clair, Daphne (1939– ), is the publishing name of the Mills & Boon/Harlequin romantic novelist, Daphne Clair de Jong, who also publishes Silhouette romances (often bestsellers) for the US market under the name 'Laurey Bright'. She was born in Dargaville, trained and worked as a librarian, had five children, and lives at Maungatapere, Northland. Clair began publishing romances with Mills & Boon in the late 1970s, and by the mid-1990s had reached her fiftieth. Several have been nominated for international romance awards. She is also an author of serious fiction. She won the Katherine Mansfield Memorial Short Story Award in 1981, and published short stories in a collection Venus, Vagabonds & Miscellanea (1984, with Ann Macrae and Anna Granger), and in the Women's Work and New Women's Fiction anthologies.

Clair's distinctiveness among her Mills & Boon contemporaries in New Zealand lies in the feminist edge she brings to the genre. Her essay in Dangerous Men and Adventurous Women: Romance Writers on the Appeal of the Romance (University of Pennsylvania Press, 1992) emphasises the historical development of the romance novel as a means of articulating women's social concerns, and argues provocatively that the novels' fundamental dynamic is an empowerment of their women readers: 'They are, and always have been, the subversive literature of sexual politics.' She has also described her own novels as 'tough love stories', their fantasies 'rooted in reality', and belonging to an 'unsentimental' strand within the romance genre. Less sexually explicit and more earnest than other contemporary romance writers, and slightly more open-ended than most, her mainly urban-based Auckland novels foreground the social problems experienced by women, and in their denouements pay particular attention to the process by which her heroines reform macho New Zealand males by enabling them to articulate their repressed emotional selves.

TS
ADDITIONAL INFORMATION
In addition to more than 60 romances, Daphne de Jong has published a collection of short stories, Crossing the Bar (1998) and an historical novel set in colonial New Zealand, Gather the Wind (1998).

In 1983, she received the Bank of New Zealand Katherine Mansfield Short Story Award. She also received the Lilian Ida Smith Award in 1986.

Her story 'When Did You Last Sleep Underwater' was one of three which received a commendation in 2003 The Hartley Lifecare Short Story Competition for 'a very nice touch of humour and pace.' She also collected a gold and ruby pin from Harlequin at the Romance Writers of America conference for writing more than fifty books for them. Because she writes under two pseudonyms they hadn't added them up before. Daphne says she's actually written sixty-six.
LINKS
Wikipedia profile page (with a full list of publications)