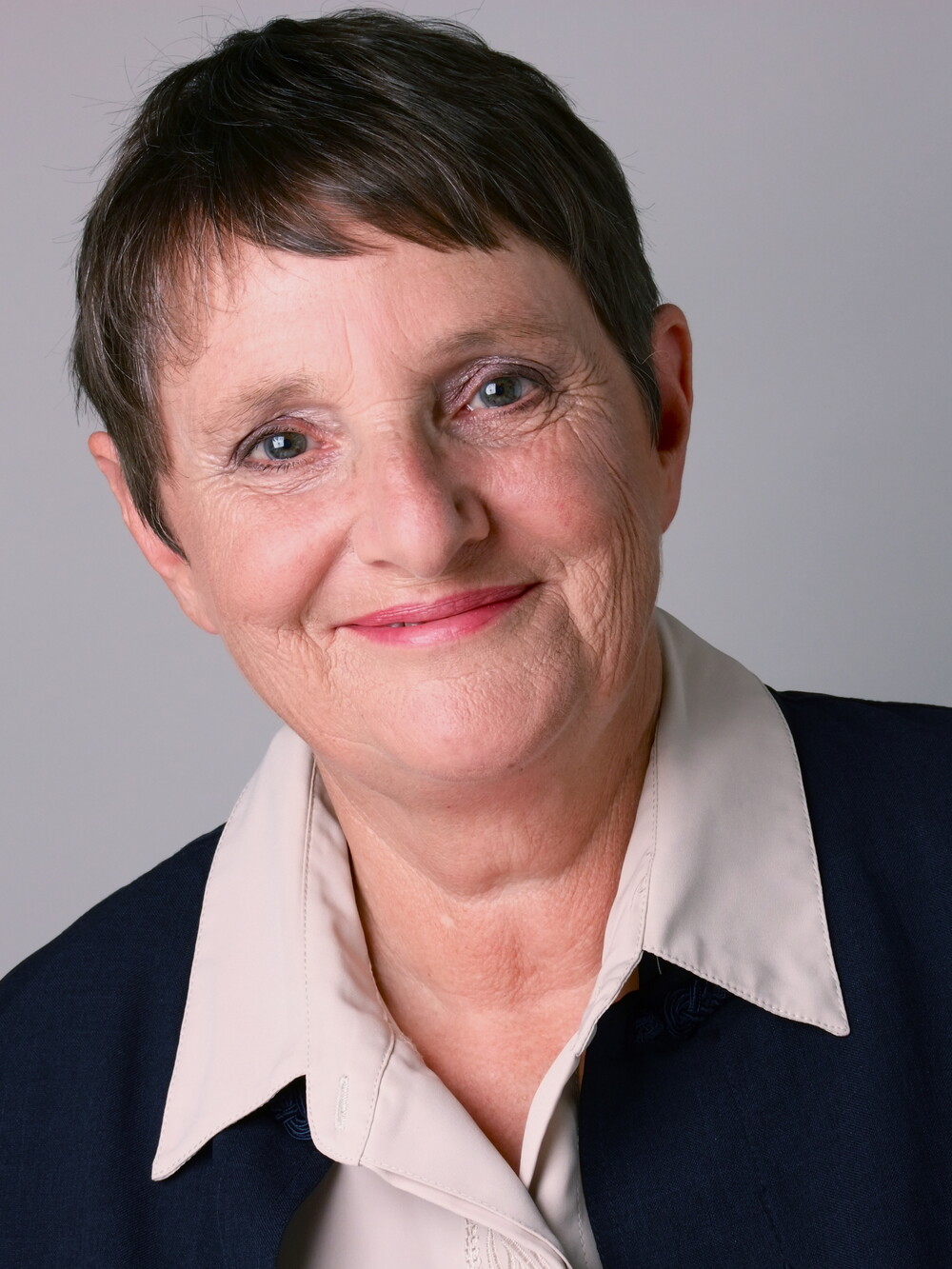 Writer's File
Susan Battye
Auckland - Tāmaki Makaurau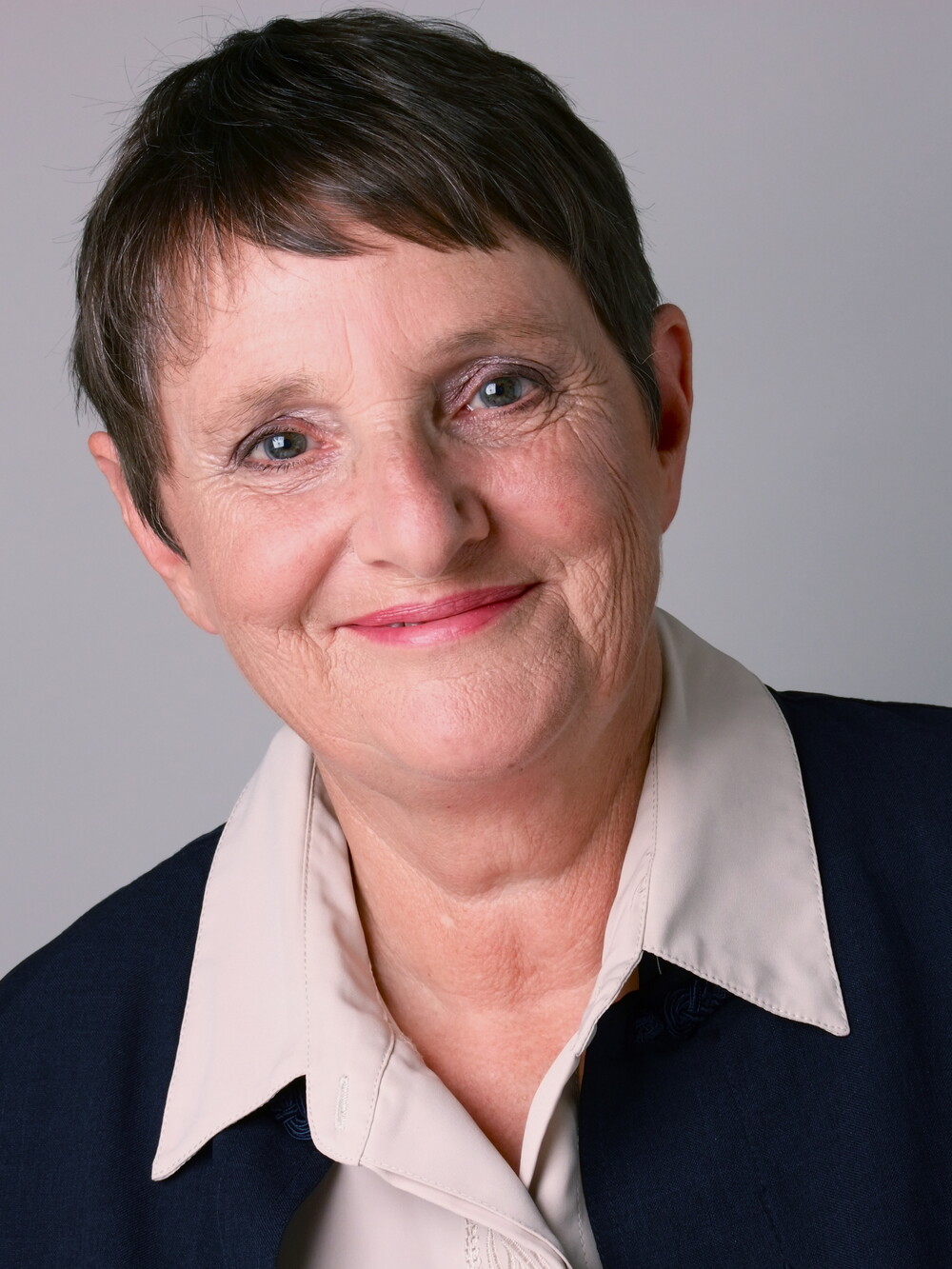 In brief
Susan Battye is a writer, playwright, and teacher. She was the founding president of Drama New Zealand and has worked as drama teacher and a tertiary programme manager. She is a key figure in the world of New Zealand theatre and drama, having published and written many plays and books. Her second novel for children, Cup Magic, was published by Scholastic in June 2013.
ABOUT THE AUTHOR
Battye, Susan (1950 - ) is a writer, playwright, and teacher. She was born in Christchurch, and has lived in Greymouth (NZ), Newcastle Upon Tyne (UK), and Auckland (NZ). Susan Battye has a BA from the University of Canterbury; a Diploma of Teaching from Christchurch College of Education 1976; a Diploma in Drama in Education from the University of Newcastle Upon Tyne 1979; and an MA from Loughborough University of Technology 1993.
She is the Managing Director of Drama Magic Ltd; former head of Drama at Epsom Girls Grammar School, and former Programme Manager for the Bachelor of Māori Performing Arts, Te Wānanga O Aotearoa Mangere campus. She was the founding president of Drama New Zealand (formerly the New Zealand Association for Drama in Education) and has fulfilled many roles including that of editor of the Drama New Zealand website and founding editor of an ejournal, The New Zealand Journal of Research in Performing Arts and Education: Ngā Mahi a Rēhia.
Together with Thelma Eakin she wrote and directed The Shadow of the Valley in 1977, a play about New Zealand's biggest industrial accident, the Brunner Mine disaster of 1896. The play was subsequently published by Oxford University Press under the same name in 1980, and it has since been performed throughout New Zealand. West Coast writer Peter Hooper reviewed it as 'our own history transmitted into an art form'.
Her published works include: 'Living In', in On Stage One, ed. David Dowling (Longman Paul, 1983); 'Easy As Pie', in On Stage Three (Longman Paul, 1984); 'The Singing Lesson', in Choices (Longman Paul, 1992); 'Radio Waves' in Production Works Book A.; The Plays (1996), together with The Exam (1996) by Emma Norris, and Paranoia Dementia or How to Tell if Your Head's about to Blow Up by Sophie Findlay (User Friendly Resource Enterprises Ltd, 1996).
She is the author of 'Back Where You Belong,' in International Plays for Young Audiences, Vol II. ed Dr. Roger Ellis (Contemporary Drama Service/Meriwether Publishing, U.S.A., 2002); Jigsaw (Reed Publishing/Harcourt Education, 2002); Finding Your Way with Plays (User Friendly Resources Ltd, 2004); Finding Your Way with Drama (User Friendly Resources Ltd, 2004); 'No Pain Gain' and 'Tagged' in Scenes and Monologs From The Best New International Plays ed., Roger Ellis (Colorado Springs: Meriwether, U.S.A, 2005); The Man and His Donkey (South Pacific Press Ltd, 2007); Telling Tales, Books A and B,(User Friendly Resources Ltd, 2008); and Exam Blues (Rainbow Reading Programme Ltd, 2009).
She edited Drama Cuts and wrote the Drama Cuts Teacher's Resource Book (Phoenix Education, 2010).
Battye co-wrote Pōwhiri in Action - He Kete o Te Reo Pōwhiri (User Friendly Resources 2011) and The Treaty in Action – Ngā Mahi Tiriti (User Friendly Resources 2014) with Kiri Waitai. In 2015 she co-wrote Working With Treaty Principles at School - Ngā Tikanga o Te Tiriti hei Mahi i te Kura with Edith Chaney.
Battye co-authored 'The Mine's Afire!', The Journal of Tommy Carter, Brunnerton, 1896, with Thelma Eakin (Scholastic, 2009) which was a finalist in the 2010 New Zealand Book Awards for Children and Young Adults. Christine Hurst reviewed the book in KidsBooksNZ, '…this story isn't just about the true life disaster. It's a tale of how a young boy copes with life in the late 1800's and it's a great snapshot of childhoods from a day gone by. With a three page glossary to explain the many obsolete terms used in the book it's an interesting read.'

My Story New Zealand Cup Magic - Auckland and San Diego 1995 was published by Scholastic NZ in 2013. Elizabeth Gardner reviewed the book in Your Weekend, writing that 'this well-told tale, written in diary format, brings to life the excitement and joy that New Zealanders put behind Black Magic and the America's Cup. It provides education in this historic event and sailing terminology for older primary students and above'.
Other non-book significant publications include: Once Were Warriors On Stage, with CD Rom designer, Ian Allan, (ARTCO, 2004); Dance and Drama in Uganda: The Pearl of Africa with CD Rom designer, Ian Allan and Dr Mercy Mirembe Ntangaare (Drama Magic Ltd, 2005); and South Pacific Pictures: The Inside Story DVDROM (Drama Magic Ltd and South Pacific Pictures Ltd, 2009).
Susan Battye has co-written a series of eleven NCEA Level 1 English workbooks with David Wort (Sigma Publications, 2014-2015).
In 2020, she wrote the following books for User Friendly Resources: Dramatic Shorts 1: An Anthology of Plays; Dramatic Shorts 2: An Anthology of Plays; Dramatic Shorts 1: An Anthology of Plays: Drama Resource; Dramatic Shorts 2: An Anthology of Plays: Drama Resource.
MEDIA LINKS