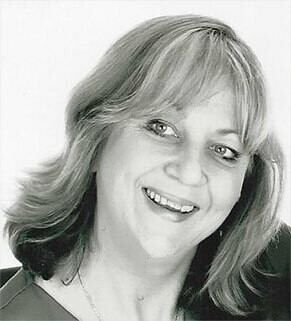 Writer's File
Chris Gurney
Auckland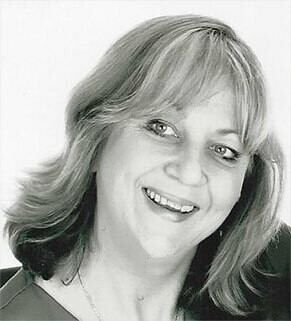 In brief
Chris Gurney is a children's book author. Many of her books are published as part of Scholastic New Zealand's Kiwi Corkers series and include Cindy and the Lost Jandal (2009) and Little Red and the Cunning Kuri (2010). She is also the author of Hester's Blister (Scholastic, 2010). Her books are known for their rhyme, rhythm, and sense of humour, especially when telling traditional tales by drawing on New Zealand themes.
ABOUT THE AUTHOR
Gurney, Chris is a children's book author. She grew up on a farm at Whananaki, and later shifted to Kamo, Whangarei where she completed her school education. Since then she has worked as a legal secretary, got married, had three children and moved with her family to Auckland.

Gurney's son encouraged her to send some of her stories away to children's book publishers, and after many rejections, her first story Cindy and the Lost Jandal (2009) was accepted for publication by Scholastic New Zealand.

This book, and many of her subsequent books, are part of Scholastic New Zealand's Kiwi Corkers series, including The Little Blue Duck (2009), Trev and the Kauri Tree (2009), The Mayor's Flash New Clothes (2010), Little Red and the Cunning Kuri (2010), and A Kiwi Christmas Carol (2010).

Angela Hall wrote in A Bug in a Book Review, 'Kiwi Corkers are your traditional folk tales gone kiwi… Do yourself a favour, get your hands on a Kiwi Corker, I can recommend.' A review of The Mayor's Flash New Clothes on Kiwi Writers states, 'A well written, retold story, with a New Zealand theme.'

Her picture book, Hester's Blister, was published by Scholastic New Zealand in 2010.

Chris Gurney's books are known for their rhyme, rhythm, and sense of humour, especially when telling traditional tales by drawing on New Zealand themes.

Her most recent publications are: Giraffe Attack (2011); The Elves and the Shoemaker (2011); Goldie and the Three Penguins (2012); The Frog Footy Player (2012), and Madison Moon and the Hot Air Balloon (2012).

WRITERS IN SCHOOLS INFORMATION
Chris Gurney is available to visit schools, mainly in Auckland, and talk to them about writing picture books.

KAPAI Children's questions for writers

General
Where do you live?
Auckland

What books do you read?
Picture books, young adult books, true stories, biographies, mysteries, chick lit, recipe books…. A better question would be what don't you read? – sci-fi! I don't like it.

Who is your favourite writer and why?
Dr Seuss has to be my favourite worldwide writer. My picture book mentors here in NZ are Margaret Mahy and Joy Cowley. My favourite adult writers include Jodi Piccoult, Paulina Simons, Joanne Harris. I like books that surprise you with clever twists.

How do you think up your ideas?
Often they just begin with a delicious combination of words I want to try out. I love playing with rhythm and rhyme and alliteration. Sometimes they are 'true' stories to which I add a lot of exaggeration and imagination. "Giraffe Attack!" is a true(ish) story about my son Dallas when he was small.

What is the best thing about being a writer?
Holding your brand new book in your hands after all those months of writing, rewriting, editing, and waiting. Then sending it out into the world to (hopefully) be loved!

Primary School Students
What sort of pets do you have?
A ginger Persian cat called Chevy (because of his V8 motor purr) and a Rag Doll cat (yes it's a real cat!) called Jemima.

What is your favourite colour?
Blue, followed closely by purple.

What is your favourite food- why?
My mum's family roast dinners. No she doesn't roast the family!

What is your favourite movie?
The very first movie I ever went to see was "Mary Poppins" and my dad took me when I was a little girl. I so wanted to be magic like Mary Poppins.

What is your favourite game?
When I was young, I used to dress my cats up in dolls clothes, tuck them up in my dolls pram and wheel them around the garden going 'shopping'. They were very patient cats. I also played hide-and-seek with my cat. I would count and he'd go and hide, and then we'd swap. I do not lie! (I'm not sure how cats count though.) I like playing board and card games with my family now.

How do you make books?
I get an idea, write the story, rewrite the story many times and send it to my publisher. If they decide to publish it, they choose an illustrator who draws the pictures, and with lots of help from designers and the editor, it ends up as a real book on the shelves in the bookshops.

Where do you go for your holidays?
My dad and mum live on the edge of a surf beach at Whananaki. I've been there every summer holiday since I was a baby, my children have been there every summer, and there is no place I'd rather be!

What was the naughtiest thing you ever did at school?
I was a good girl at school in my younger years. Then at high school I really decided I didn't fancy school as much, and used to bunk with my best friend.

Secondary School Students
How did you get started?
I've always written stories and poems. English was my favourite subject at school. I got a few poems published in magazines and that encouraged me so I started writing children's stories. I was lucky enough that Scholastic was looking for the type of story I sent into them, to launch their "Kiwi Corkers" series – traditional tales with a kiwi twist, and my first book Cindy and the Lost Jandal was published in 2009.

Who inspired you when you were getting started?
My family's encouragement was my inspiration. They believed I could do it.

What advice would you give an aspiring young writer?
Keep writing for the love of writing. The more you write, the better you get. Take writing courses if you can. And keep trying, never ever give up. Don't let the discouragement of rejection ever get in the way of your dream.

Is it difficult to make a living writing in New Zealand?
Yes! You usually need to combine it with something else that earns you income, at least while you are starting out. Many New Zealand authors have a job, and then write in their spare time.

What were you like as a teenager? Tell us a story!
I was a mixture of angel and devil I guess! One high school teacher wrote on my report card "Chris is scatty and could do better". I met my boyfriend, when I was 15 and he had a bit of a reputation with driving 'incidents', so my parents forbade me to ride in his car and most definitely not on his motorbike. I did both. We got married when I was 19, so I guess they eventually forgave me.
MEDIA LINKS AND CLIPS