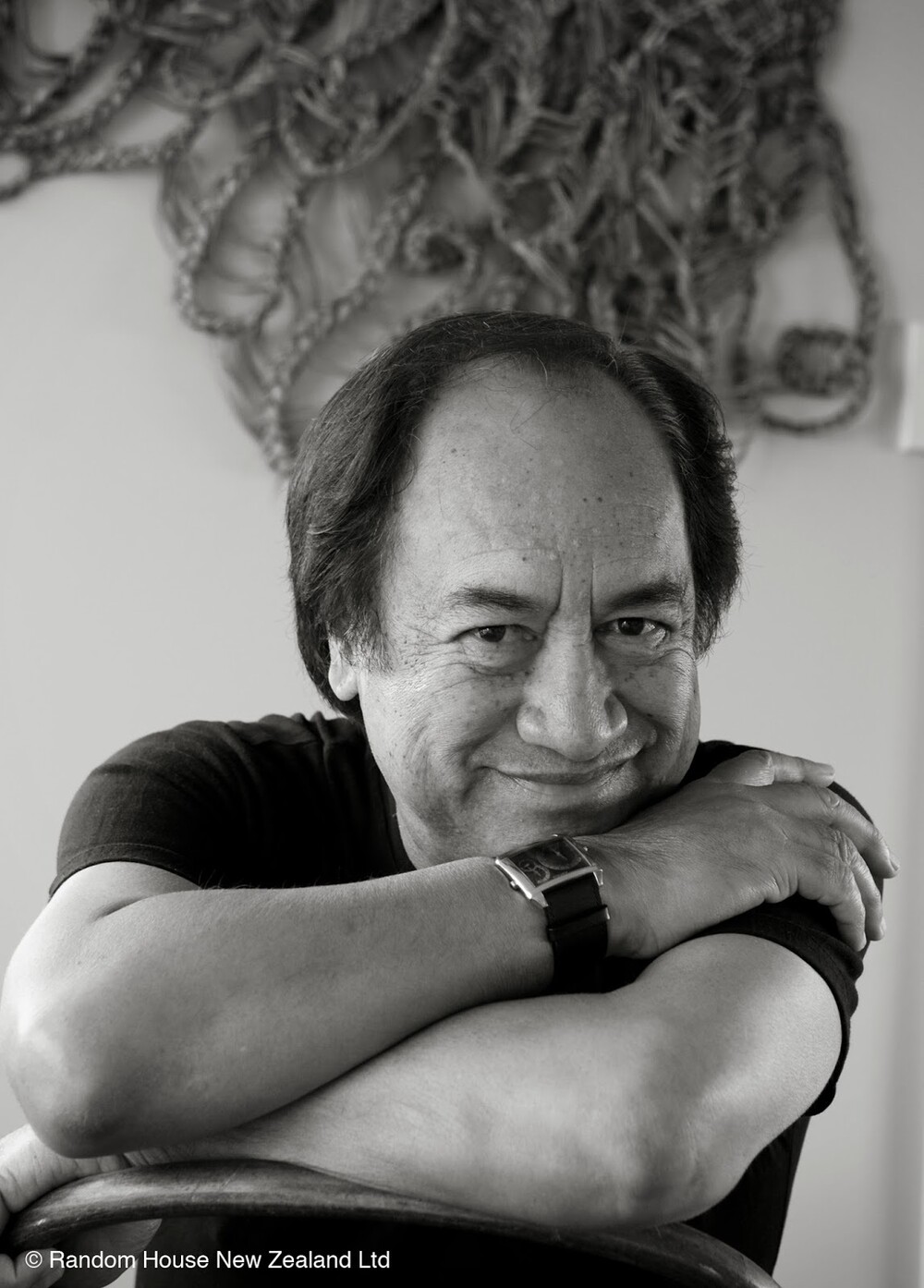 Writer's File
Witi Ihimaera
Wellington - Te Whanganui-a-Tara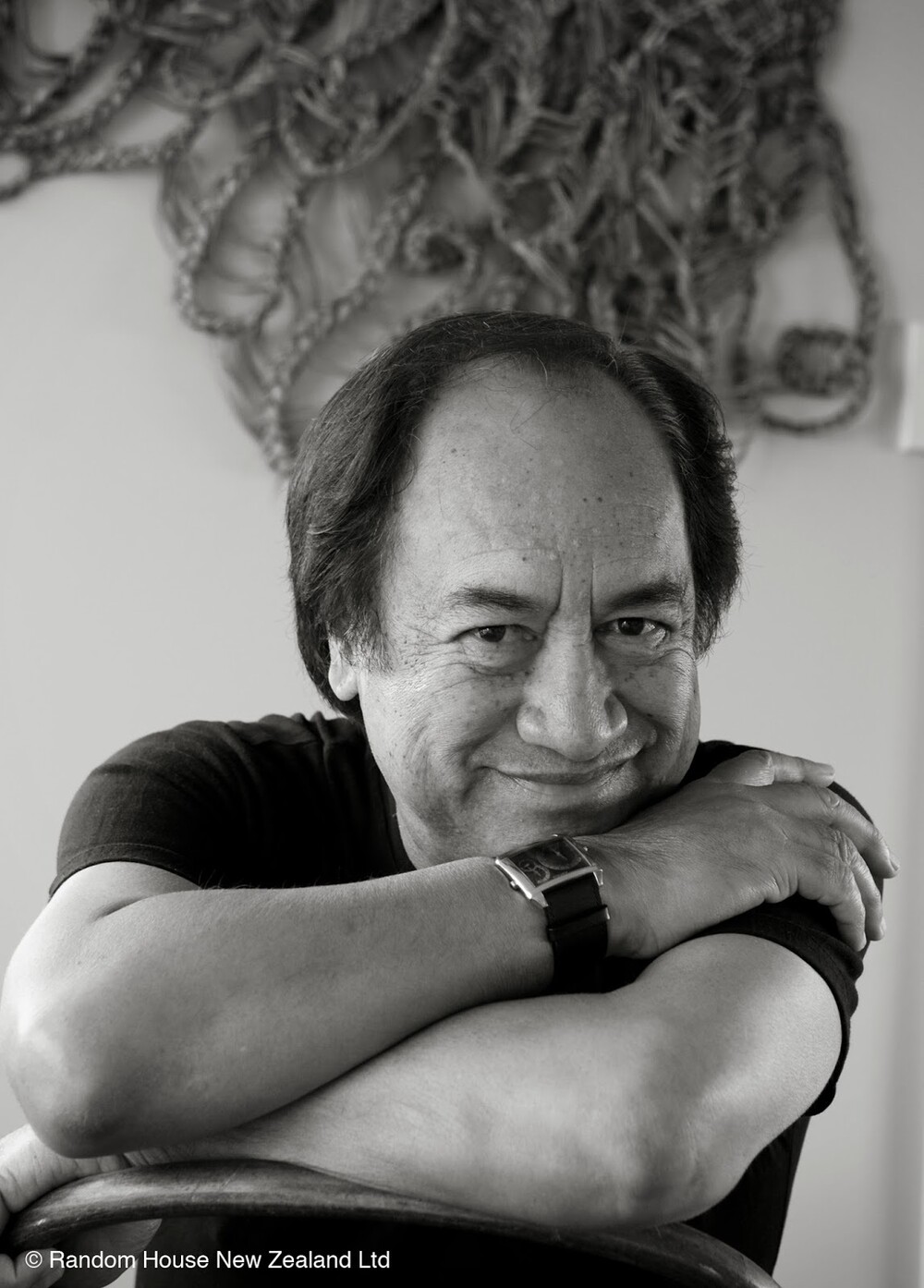 In brief
The first Māori writer to publish both a book of short stories and a novel, Witi Ihimaera considers 'the world I'm in as being Māori, not European,' and his fiction develops out of this perspective. He creates imaginative new realities for his readers, drawing from autobiographical experience. His novel, The Whale Rider, has become an internationally successful feature film. Māori Boy: A Memoir of Childhood won the General Non-Fiction Award at the 2016 Ockham New Zealand Book Awards. Most recently, Ihimaera was honoured for his fiction with the 2017 Prime Minister's Award for Literary Achievement.
FROM THE OXFORD COMPANION TO NEW ZEALAND LITERATURE
Ihimaera, Witi (Witi Tame Ihimaera-Smiler) (1944 – ), novelist, short story writer, anthologist and librettist, was born in Gisborne. He has the distinction of being the first Māori writer to publish both a book of short stories and a novel. He is of Te Aitanga-a-Māhaki descent, with close affiliations to Tūhoe, Te Whānau-a-Apanui, Ngāti Kahungunu, and Ngāi Tāmanuhiri, and links to Rongowhakaata, Ngāti Porou, and Te Whakatōhea. His family marae is the family house of the Pere family, Rongopai, in Waituhi, near Gisborne. The extraordinary paintings, rather than carvings, decorating the meeting house's interior, have been described in rich detail in his writing.
Much of Ihimaera's fiction is based on fact, but his work is never simply autobiographical. Waituhi, for example, the village setting for many of his narratives, is an imaginative recreation of the actual place. The fictional Waituhi's 'physical cohesion [providing] an "objective correlative" to the ethos that binds the tangata whenua together'.
Ihimaera spent three years at Te Karaka DHS and a year at the Mormon Church College at Tuhikaramea, Hamilton. He completed his University Entrance at Gisborne BHS and then attended Auckland University from 1963 to 1966. Having acquired six units he returned to Gisborne without completing his degree, and began working as a cadet journalist with the Gisborne Herald before becoming a postman. In 1968 he moved to the Post Office, Wellington, and, in 1969, enrolled part-time at Victoria University, completing his BA in 1971. His first book, published in 1972, was read by then Prime Minister Norman Kirk, who decided that Ihimaera would be valuable in the Ministry of Foreign Affairs. He began there in 1973 as a writer, producing the booklet Māori in 1975 and a film script: although the film, Māori (1981), is a promotional exercise with little resemblance to his original intentions. He remained with the ministry until 1989, apart from leave in 1975 to take up a Burns Fellowship at the University of Otago and, in 1982, the writing fellowship at Victoria University. During his time with Foreign Affairs he worked for the New Zealand High Commission in Canberra and spent four years in New York and Washington, two of them as New Zealand consul. Since 1990 he has lectured in the English department of Auckland University. In 1991 he was awarded a Scholarship in Letters and, in 1993, he travelled to France as the Katherine Mansfield Memorial Fellow.
Ihimaera was interested in writing from an early age, and recalls scrawling stories across the whole wall of his room at the family farm at Whakarau. In 1969 he began writing seriously. His first story, 'The Liar', was accepted by the NZ Listener in May of the following year. From the start, he saw writing as a valuable opportunity to express in print his experience of being Māori.
Ihimaera's publications are often the products of intensive periods of writing. In London, in 1970, the short story collection Pounamu Pounamu (1972; awarded third prize in the Wattie Book of the Year Awards) and the two novels Tangi (1973; first prize in the Wattie Award) and Whānau (1974) were completed within a six-month period. The politics in these first books is implicit, and they primarily represent his horizontal view of the culture and history of his fictional Waituhi.
A second intensive period of writing took place when Ihimaera was Burns Fellow in 1975, and he wrote the more overtly political stories of The New Net Goes Fishing (1977) and began editing the anthology Into the World of Light (1982), the precursor to the extensive, five-volume, Te Ao Marama series. In December of that year, concerned that his work might be considered the 'definitive portrayal of the world of the Māori' when in his opinion it was 'tragically out of date', he determined to stop writing for a time. His fiction's initial purpose, 'to establish and describe the emotional landscape of the Māori people', suddenly seemed to him less important than describing the political and social reality.
At Victoria University, with his politics now explicit and his ten-year embargo on his own writing ended, Ihimaera plunged 'vertically' into Waituhi's culture and history, with the 'past placed firmly in front' of him, to write The Matriarch (1986)—which again received the Wattie Book of the Year Award. He also produced the libretto for an opera by Ross Harris based on Whānau.
The Whale Rider (1987) was written in New York and Cape Cod in the space of three weeks. A magical, mythical work about a young girl whose relationship with a whale ensures the salvation of her village, it is, says Ihimaera, the work of his 'that the Māori community accepts best'. He followed this in 1989 with Dear Miss Mansfield, a response to the Katherine Mansfield centenary celebrations which rewrites her stories from a Māori perspective. Interestingly, this collection of experimental fiction was slated by New Zealand critics (who seemed to feel he had in some way molested a literary icon) but received excellent reviews internationally.
Another novel set in Waituhi, Bulibasha: King of the Gypsies (1994), was awarded the 1995 Montana Book Award. Described by Ihimaera as an attempt to write a Māori western, this 'exuberant novel with a New Zealand brand of magical realism' recounts the rivalry between two great Māori families of shearers and sportsmen and women spanning the period from World War 1 to the 1990s. The conflict between the patriarch, Bulibasha—whose 'marriage' to grandmother Ramona conceals a terrible secret—and Himiona, the rebellious youngest male in the extended family, generates the most tension.
In 1996 Ihimaera's writing moved in a significant new direction when he decided to foreground his sexuality and write a gay novel, Nights in the Gardens of Spain. To come out so explicitly was not an easy decision, but Ihimaera describes it as keeping faith with his gay audience as, in similar fashion, he attempts to keep faith with his Māori audience. Nights is, writes Roger Robinson, 'a good story of conflict, growth and reconciliation, with subplots heroic, political and tragic. It wears its throbbing heart on its shoulder (for in many scenes no one's wearing much else you could put it on)' (NZ Books, Mar. 1995).
There is a substantial body of critical, biographical and bibliographical work about Ihimaera. Among his autobiographical articles, the ones in WLWE, Vol. 14, 1975; Tihe Mauri Ora (1978); New Zealand Through the Arts: Past and Present (1982); and Through the Looking Glass (1988) are useful. Two extremely good interviews are by J.B. Beston in WLWE, Vol. 16, 1977, and Mark Williams in In the Same Room (1992). Book-length studies include Richard Corballis and Simon Garrett's Introducing Witi Ihimaera (1984) and Umelo Ojinmah's Witi Ihimaera: A Changing Vision (1993), which includes a useful bibliography.
Central to Ihimaera's fiction is the fact that the kaupapa he writes to has as its central goal the interpretation and reinterpretation of the concerns of the iwi from the viewpoint of the past. He sees himself as a Māori in the world, and thinks of 'the world I'm in as being Māori, not European'. Just as he grew up in a society transforming from rural to urban, so his writing developed during another period of change when, in 'the 1970s and '80s [Māori] began to demand sovereignty'. The legacy of this period, Ihimaera suggests, is a 'new strength of which Alan Duff is a beneficiary'.
ADDITIONAL INFORMATION
Witi received awards three times at the Goodman Fielder Wattie Book Awards: third place for Pounamu, Pounamu in 1973, first place for Tangi in 1974, and first place for The Matriarch in 1986. In 1995, he was awarded first place at the Montana Book Awards (now known as the Ockham New Zealand Book Awards), for Bulibasha.
Ihimaera was the 1993 recipient of the Katherine Mansfield Menton Fellowship.
In 1997, he published The Dream Swimmer (Penguin, 1997), a sequel to his 1986 novel The Matriarch. The novel continues the odyssey of Tama Mahana, heir apparent to the Mahana clan of the East Coast.
Mataora, The Living Face: Contemporary Māori Artists, edited by Witi Ihimaera, Sandy Adsett and Cliff Whiting received the Montana Award for Illustrative Arts at the 1997 Montana New Zealand Book Awards (now know as the Ockham New Zealand Book Awards.
The Uncle's Story (2000) is a powerful love story which illustrates the cyclical nature of destiny, courageously confronting Māori attitudes to sexuality and masculinity.
The Little Kowhai Tree (2002) is written by Witi Ihimaera and illustrated by Henry Campbell. A lonely little Kōwhai tree longs for a brother to keep her company. When her wish is granted, she is left to protect him in a forest crowded with fairy tale creatures, nosy weka, inconsiderate pigs and chainsaw-wielding woodcutters. Will he survive?
The Whale Rider was first published in 1978 and has been reprinted numerous times. It is one of Ihimaera's best-loved books by adults and younger readers alike. In January 2003 it was released as a movie on international screens. Filmed on the East Coast of New Zealand, the film has been widely acclaimed and seen in cinemas around the world.
The Whale Rider by Witi Ihimaera won the coveted 2003 Nielsen BookData New Zealand Booksellers' Choice Award, an established acknowledgement of the books that booksellers throughout the country have most enjoyed reading, selling and promoting.
Sky Dancer (2003) takes legend to the skies in an awesome battle between the land birds and the sea birds. A book for young and old, Māori and Pākehā, Ihimaera moves the reader between centuries in a story that is both modern and ancient.
Sky Dancer (2003) was shortlisted for Best Book in the South Pacific & South East Asian Region of the 2004 Commonwealth Writers' Prize.
In 2004 Witi Ihimaera received an honorary doctorate from his alma mater, Victoria University of Wellington.
Whanau II: The Anniversary Collection (Reed, 2004) represents an unprecedented return by a contemporary novelist to the characters he first wrote about thirty years ago.
In 2004 Witi Ihimaera received funding from Fulbright New Zealand to take up an annual short-term residency in world literature at George Washington University, Washington DC.
Ihimaera's novella 'The Halcyon Summer' appears in Nine New Zealand Novellas, edited by Peter Simpson (Reed, 2005). This is a companion volume to the bestselling Seven New Zealand Novellas.
The Rope of Man was published by Reed in 2005.
Children's book The Amazing Adventures of Razza the Rat (Reed, 2006), the story of a danger-loving, adventurous rat, was inspired by a real rat that made headlines around the world.
Ask at the Posts of the House (Raupo Publishing Ltd, 2008) was on the longlist for the 2008 Frank O'Connor International Short Story Award.
In 2009, Penguin New Zealand published His Best Stories, a collection of twenty-four stories from Ihimaera's career, chosen by the writer himself. The stories span more than thirty-five years, and showcase his incredible range and originality.
Ihimaera's work of fiction, The Trowenna Sea (Raupo, 2009), tells the story of Māori prisoners sent to Tasmania for opposing the New Zealand government in the 1840s.
Witi Ihimaera was one of five Arts Foundation of New Zealand Laureates in 2009. Along with Anne Noble, Chris Knox, Lyonel Grant and Richard Nunns he received $50,000, which is to celebrate the laureates' past achievements and invest in their future.
In late 2009 Witi Ihimaera's novel The Trowenna Sea (Raupo) attracted significant media controversy. Reviewer Jolisa Gracewood identified a number of uncredited passages in the novel that appeared to be extracted unchanged from several historical and academic works.
Gracewood's allegations appeared in the New Zealand Listener, and quickly became national news. Some media commentators attacked Ihimaera. Karl du Fresne, writing in the Nelson Mail, suggested 'a cloud of suspicion now hangs over' his body of work. Auckland University was also criticised by academics from New Zealand and overseas for failing to adequately acknowledge the seriousness of plagiarism. However Lawrence Jones, writing in the Otago Daily Times, acknowledged that while Ihimaera's plagiarism is inexcusable it only forms a tiny component of the novel and was due to 'carelessness about sources, excessive haste, and maybe taking a few shortcuts,' rather than a concerted effort to steal from other authors. He also felt that Ihimaera, 'as a Māori, a gay man, an award-winning writer and a professor at the University of Auckland, […] is a target for a variety of prejudices,' and unfortunately, these obscured what could have been a productive debate on the nature of plagiarism in post-modern fiction.
The revelation of plagiarism in The Trowenna Sea came two weeks before Ihimaera was due to receive an Arts Foundation Laureate Award. Ihimaera agreed to purchase all unsold copies of The Trowenna Sea and publisher Penguin NZ agreed to buy back retail stock on request.
Witi Ihimaera was also honoured with the premiere Māori arts award Te Tohutiketike a Te Waka Toi at the 2009 Creative New Zealand Te Waka Toi Awards. Ihimaera joined a luminary list of past recipients of Te Tohutiketike a Te Waka Toi including Sir Howard Morrison, Dame Iritana Tawhiwhirangi and the late renowned master carver Pakariki Harrison and esteemed weaver Diggeress Te Kanawa. The premiere award acknowledges the work of individuals who are exemplary in their chosen field of artistic endeavour. Ihimaera made the following acknowledgement, 'To be given Māoridom's highest cultural award, well, it's recognition of the iwi. Without them, I would have nothing to write about and there would be no Ihimaera. So this award is for all those ancestors who have made us all the people we are. It is also for the generations to come, to show them that even when you aren't looking, destiny has a job for you to do.'
Witi Ihimaera was interviewed by Selina Tusitala Marsh in the anthology, Words Chosen Carefully, edited by Siobhan Harvey (Cape Catley Ltd, 2010).
Witi Ihimaera's twelfth novel The Parihaka Woman was published by Random House in 2011.
The Thrill of Falling, a collection of short stories, was published by Random House in 2012. In these stories Ihimaera continues his exploration of the novella and the long story begun in Ask The Posts of the House (2007) with a new set of intriguing narratives: urban fiction in 'Maggie Dawn'; contemporary comedy in 'We'll Always Have Paris'; the science fiction novella in 'Purity of Ice'; the new genre of conservation fiction in 'Orbis Terrarium'; the different ways of telling history in the title story; and an adaptation into novella, 'One More Night', of Albert Belz's play Whero's New Net, which itself was adapted from stories in Ihimaera's second short story collection, The New Net Goes Fishing (1976).
In late 2014 Witi Ihimaera released the first volume of his memoirs, Māori Boy: A Memoir of Childhood (Random House NZ). It is the first installment of a journey through Witi Ihimaera's life, covering his formative years until the age of fifteen.
During an interview aired on RNZ, Ihimaera said that he 'had to bite the bullet and take off the veil' when writing memoirs, as the story was not only his but rather one shared by his community. He states, 'It's not just about me. It's about this valley, it's about a Māori story that draws its inspiration from oral traditions. It's about what we were like in the 1940s and 1950s.'
Māori Boy: A Memoir of Childhood won the General Non-Fiction Award at the 2016 Ockham New Zealand Book Awards.
During the Bastille Day celebrations, the French government appointed Ihimaera a French Knight of the order of arts and letters (Chevalier de l'ordre des Arts et des Lettres) in 2017 for his contributions to literature. Ihimaera accepted the Order of Arts and Letters from French Ambassador Florence Jeanblanc-Risler at a ceremony in Auckland.
Ihimaera was awarded the 2017 Prime Minister's Award for Literary Achievement in honour of his fiction, alongside Paula Green for poetry and Peter Simpson for non-fiction. Creative NZ reported that the selection panel for the award described Ihimaera "as one of New Zealand's most important post-colonial writers, who has consistently proved to be an outstanding storyteller, celebrated as a voice for Māoritanga and a literary leader."
The second installment of Ihimaera's memoir, Native Son: A Writer's Memoir was published in 2019, and covers his early adult years in the 1960s and 1970s and how he became a published writer. After finishing Native Son, he decided to take a four-year break from writing, but ended up instead writing Navigating the Stars: Māori Creation Myths (2020), a modern re-telling of traditional Maori legends.
Ihimaera wrote the script for a stage show adaptation of Navigating the Stars, produced by theatre company Taki Rua, which was performed at the Soundshell in the Wellington Botanic Gardens in early 2021.
MEDIA LINKS AND CLIPS
Interview with Kim Hill on Radio New Zealand National
Wikipedia page
NZ Herald feature article
Arts Foundation profile
Witi Ihimaera announced as a winner of the Prime Minister's Award for Literary Achievement on Creative NZ
ANZL profile page