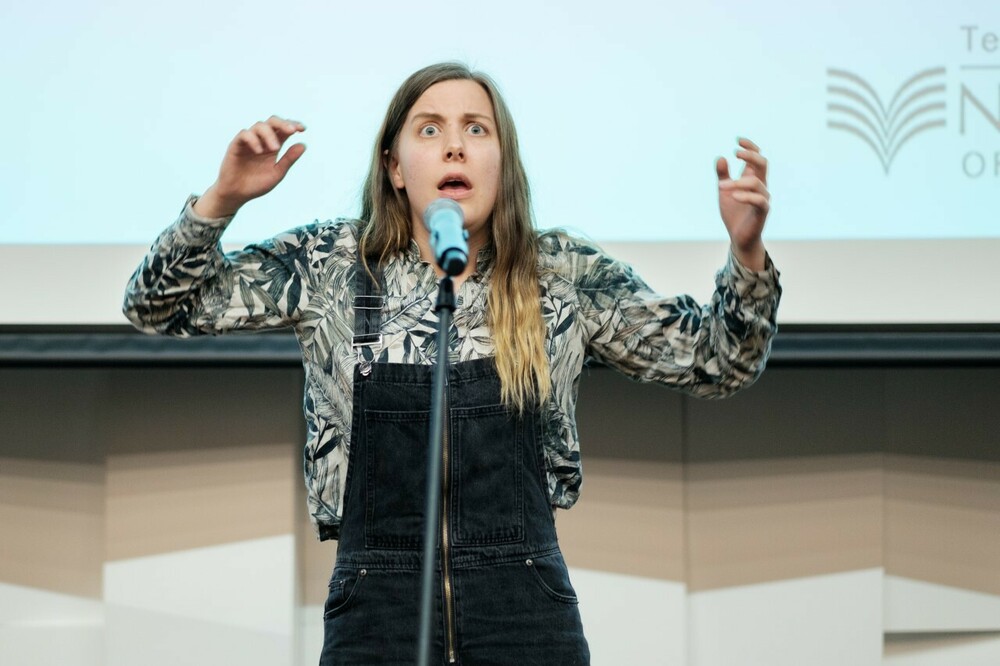 Writer's File
Rose Northey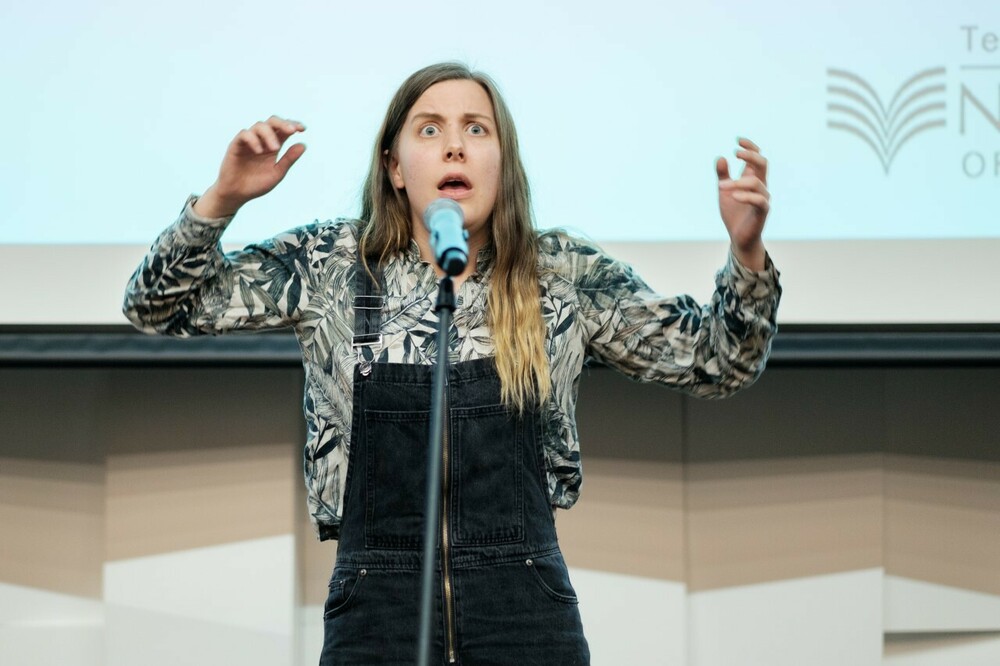 In brief
Rose Northey is a Wellington poet and visual artist and comedian and children's book illustrator and mechanical engineer and muralist and clown and obsessive hoarder of professional titles. In performance poetry, she is the 2020 Going West Writers Festival slam champion, the 2020 runner-up in the National Poetry Slam and a TedxAuckland alumni. Her poetry is humorous and theatrical, combining imagination and lived experiences. In Illustration, she is the winner of the Gavin Bishops Storylines award. Rose's illustrations weave a sense of silliness into their stories, with expressive characters, visual subplots and muted colour palettes.
Northey, Rose (1994 - ) was born in Auckland and graduated from Auckland University with Honours in Mechanical Engineering. She worked for a number of years at Fisher and Paykel Healthcare, and then fell in love with poetry.
Rose made the move to full-time creative in 2019, starting with performance poetry. She is a TedxAuckland Alumni Performer for 2019, runner up in the NZ Poetry Slam 2020, and the Going West Writers Festival Poetry Slam champion 2020. Her poem Salt and Vinegar and Shame was made into a short film by Cameron Pitney.
In 2021 Rose won the Gavin Bishop Storylines award, which resulted in a mentorship by Gavin Bishop. She went on to illustrate her first children's book, The Lighthouse Princess by Susan Wardell. She has also worked on Wonderland Nights: White Rabbit's Diary, a Skybear Games Visual Novel; completed three calendars through Standing Inks Limited; and completes regular work for private commissions.
Rose has produced her own comedy fringe show, titled Open your mouth and I will poet all over your face. She is based in Wellington.
LINKS