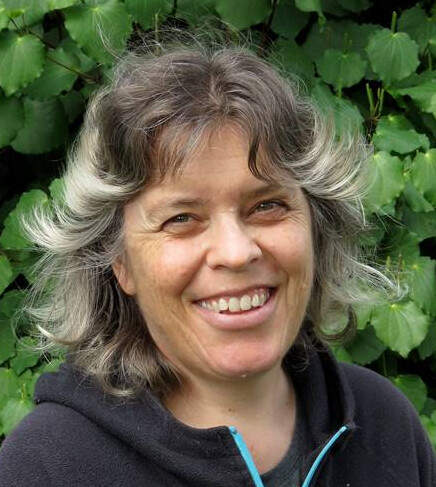 Writer's File
Nikki Slade Robinson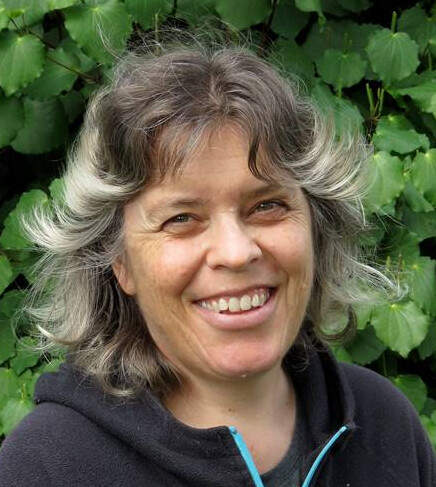 In brief
Nikki Slade Robinson is a children's writer and illustrator who lives in Opotiki. She has illustrated over 70 books. Slade Robinson also illustrates educational publications and has contributed to the NZ School Journal. She has won a number of awards including the Best Picture Book in the 2016 NZ Book Awards for Children and Young Adults for The Little Kiwi's Matariki (2016).

SLADE ROBINSON, Nikki (1968- ), was born in Te Puke and attended the Wellington Polytechnic School of Design. She gained a diploma in Visual Communication Design: Illustration in 1989. Since then she has been a freelance illustrator in publishing and commercial illustration and since 2009 an author.
In 1992, she illustrated her first book, The Cross Little Cat/Te Poti Pukuriri (1992) with Robyn Pierce. The same year, she also worked with Barbara Hill to illustrate Don't Forget that Box (1992).
She continued to illustrate books including, The Puriri Tree/Te Puriri, (2000) which received the Te Kura Pounamu Award in 2001. Also, An explanation of Poetry to my Father, (2001), Mr Short, Mr Thin, Mr Bald and Mr Dog, (2005), How We Fell, (2006), The Pine-cone Track (2007), Starkey the Gentle Pirate (2010), Mind your Gramma, (2012), and The Seven Stars of Matariki/Te Huihui o Matariki, (2008). For the latter, she received a 2009 Storylines Notable Book Award and a Finalist for Professional Illustration in the Sir Julius Vogel Awards in 2009.
Her first authored book That's Not Junk! (2009) was published by Penguin. Other books that she authored and illustrated include Hannah Bandanna's Hair, (2010), Munkle Arvur and the Bod (2012) and Munkle Arvur and the Big Dry (2014), The Roadman Boogie (2015) I am an Artist (2016), and Bottoms (2019). I am an Artist (2016) received the 2017 Most Contributing to Children Award from the NZ Children's Art House Foundation.
In addition, she co-authored Paradise: Eastern Bay of Plenty (2015) with Andrea Cooper. Also, In Love with Moko: the story of a New Zealand Dolphin (2011) with Val Bird for which Slade Robinson won the Highly Commended Designer at Pride In Print Awards in 2012.
One of her most recent projects is the Muddle & Mo series. It includes Muddle & Mo (2015), Muddle & Mo's Worm Surprise (2016) and Muddle & Mo's Rainy Day (2018) which received a Storylines Notable Book Award in 2019. Muddle & Mo (2015) which received a 2016 Storylines Notable Book Awardwas described by reviewer John McIntyre who wrote "it's a book that shines … every word earns its place. She has a confidence not to over-illustrate, she's left her two characters room to stand out and slight changes of posture carry the message".
Witch's Cat Wanted: Apply Within (2016), published by Scholastic, received a 2017 Storylines Notable Book Award.
In 2016, The little Kiwi's Matariki was published, and it received the Best Picture Book Award in the NZ Book Awards for Children and Young Adults, as well as being a Margaret Mahy Book of the Year Finalist, and was on the number-one Best-Seller List in 2016. Other books in the series include, Ruru's Hāngi (2017), Weka's Waiata (2018) and The little Kiwi and the Treaty (2018).
The little Kiwi's Matariki series feature important subjects like native birds, historical events and Māori practices. They also incorporate key Te Reo words and phrases. ZacKids described Ruru's Hāngi (2017) as "a perfect introduction to the hāngi for young children and is another bilingual text from Nikki Slade Robinson that is great to share with young children, especially preschoolers".
Slade Robinson also illustrated There's a Tui in our Teapot (2018) and William's Waitangi Day (2018). They feature similar themes to The little Kiwi's Matariki series.
Slade Robinson illustrated Sharing with Wolf (2020) and Hedgehog Heart (2020) during her cancer treatments. Her most recent project, Sam's Bath (2020) was released in September 2020.
LINKS
Nikki's NZ Society of Authors Profile
Muddle and Mo's Worm Surprise on Youtube
The Story Behind The Roadman Boogie