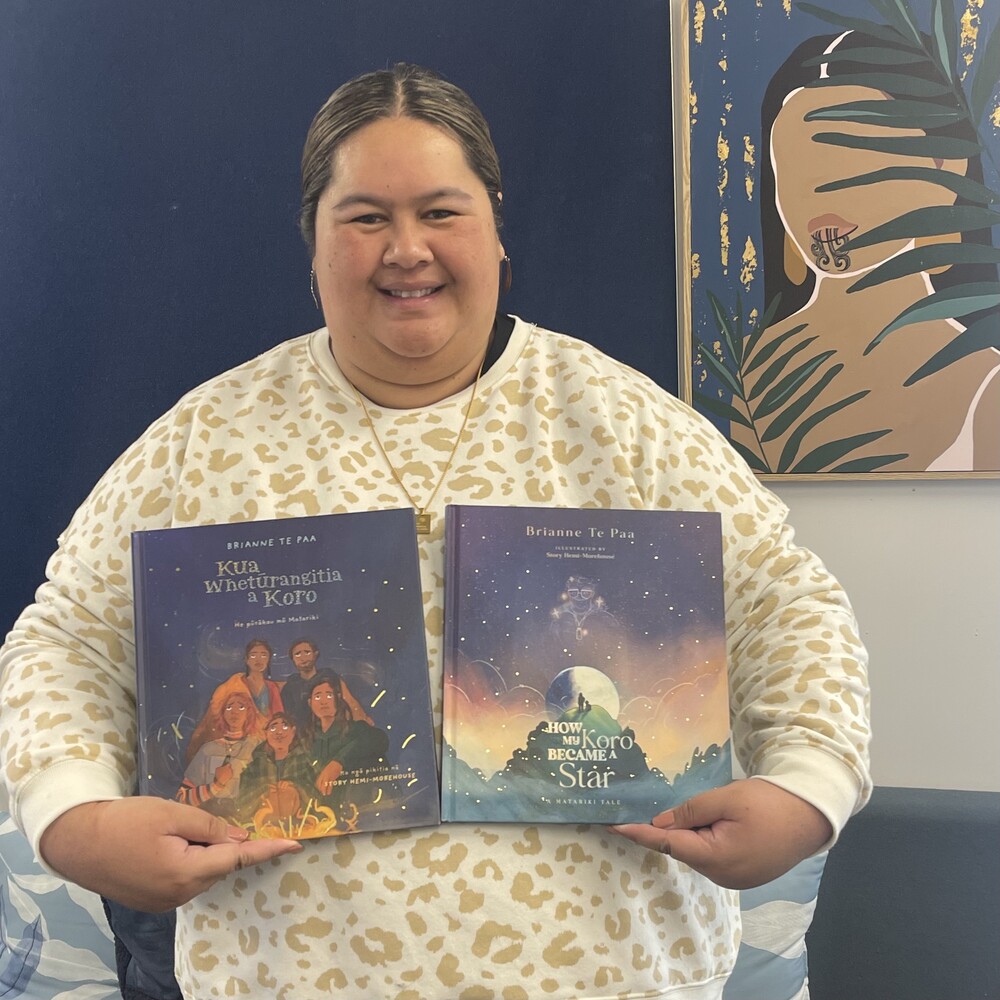 Writer's File
Brianne Te Paa
Auckland - Tāmaki Makaurau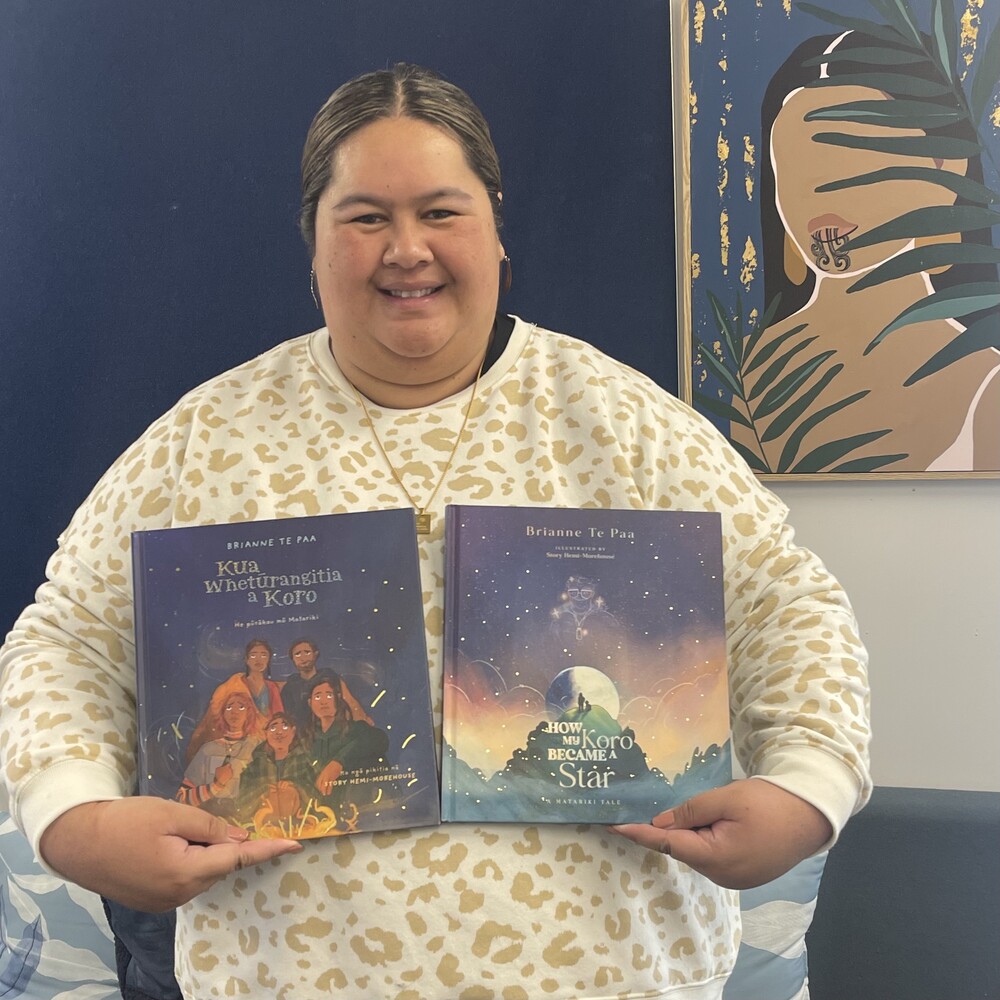 In brief
Brianne Te Paa is an award-winning children's author based north-west of Auckland and is currently working as Deputy Principal at Kaipara College. Brianne published two books in 2022 with Huia Publishers: How My Koro Became A Star and Kua Whetūrangitia A Koro.
How My Koro Became A Star
Te Paa, Brianne (1984 - ) (Ngāti Kahu, Te Rarawa, Ngāti Whātua, Te Aitanga-a-Māhaki and Te Whānau-a-Apanui) grew up in South Kaipara. In 2013 she returned to teach te reo Māori at her former secondary school (Kaipara College) where she is currently Deputy Principal and has also worked as Head of Faculty Te Reo Māori.
Te Paa holds a Bachelor of Education from the University of Auckland and a Diploma in Te Pinakitanga ki Te Reo Kairangi from Te Whare Wananga o Aotearoa.
In 2023, Te Paa's debut book Kua Whetūrangitia A Koro won the Wright Family Foundation Te Kura Pounamu Award for Te Reo Māori. Written by Brianne and illustrated by Story Hemi-Morehouse, the judges noted that the use of te reo Māori in this book puts it into an extraordinary space of its own making.
Kua Whetūrangitia A Koro also won the 2022 Storylines Te Kahurangi Kāterina Te Heikōkō Award for a manuscript written in te reo Māori.
How My Koro Became A Star received a place on the 2022 Storylines Notable Books List and in 2023 won the NZ Booklovers Award for Best Children's Picture Book.
Brianne's picture books centre on a koro's love for his mokopuna and Matariki. She hopes that her titles help to play a role in the resurgence of Matariki customs, as well as providing whānau a place of comfort in times of grief.
Brianne is passionate about working with rangatahi and in her spare time enjoys writing poetry and short stories.
October 2023
MEDIA LINKS AND CLIPS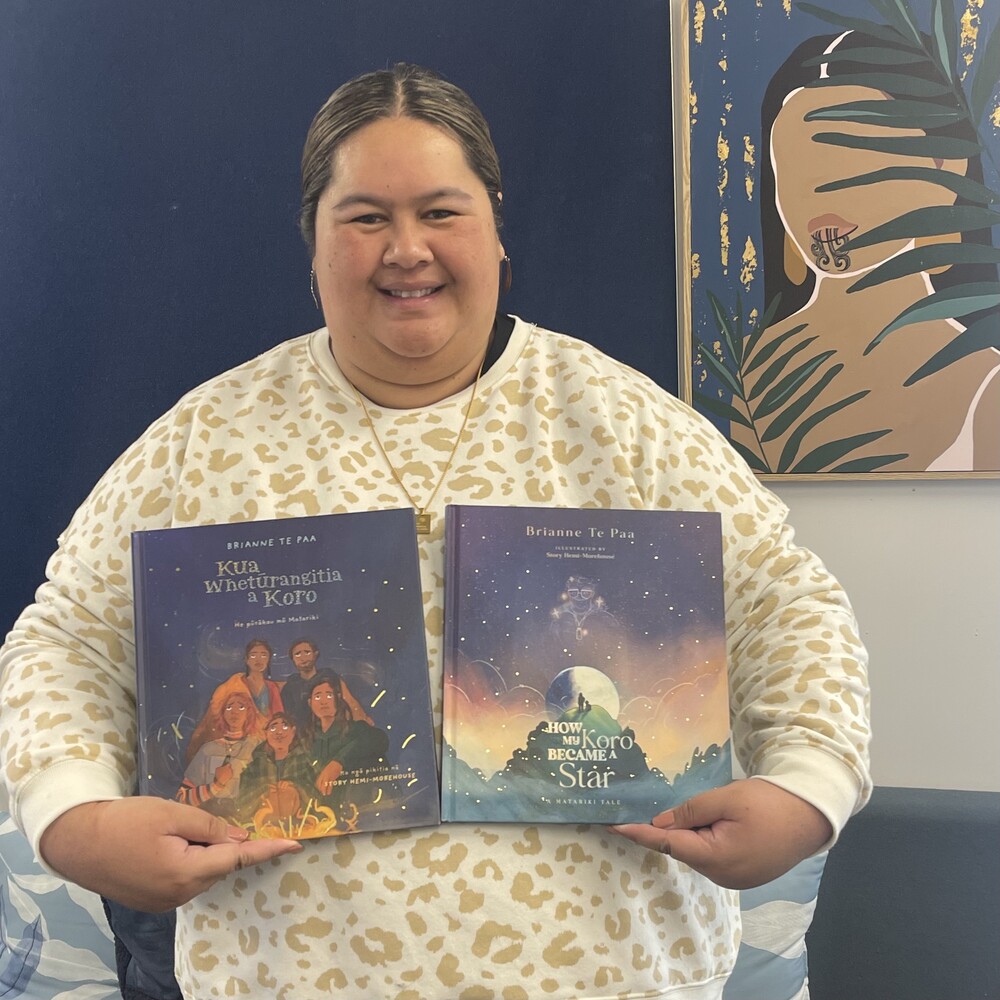 Apply for Brianne to visit my school
Apply now