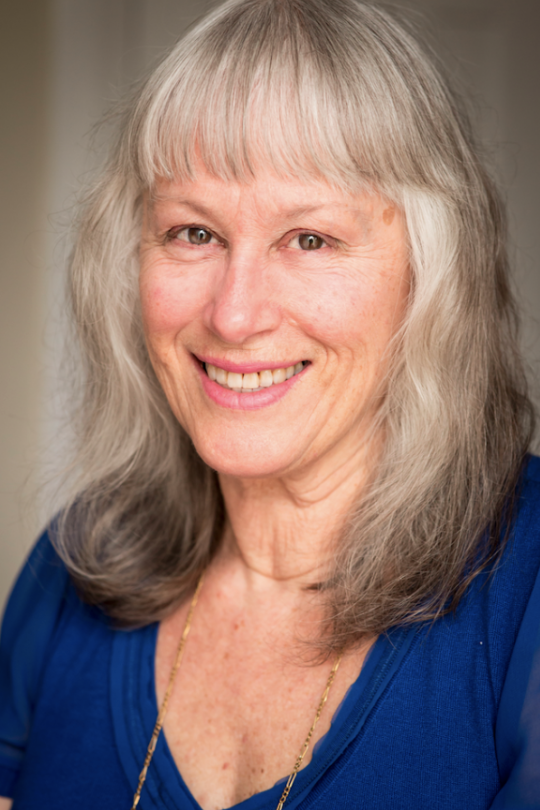 Writer's File
Raewyn Alexander
Auckland - Tāmaki Makaurau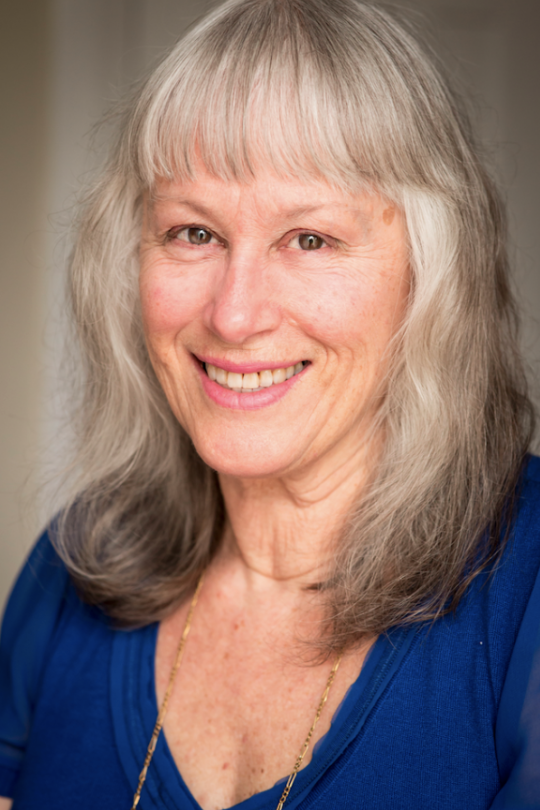 In brief
Raewyn Alexander is a writer of fiction, poetry, non-fiction, essays, reviews, blogs and critique, originally from Hamilton. She is also an editor, publisher and performer. She has published three novels, co-written two guides aimed at teenagers, multiple poetry collections, and her writing has featured in many literary journals. She was editor of Magazine, an arts journal, established in 2003. Alexander is a practiced performer of her poetry and has been a guest at reading events and poetry festivals. She regularly hosts writing workshops and performs her own poetry, both in her home, Grey Lynn, Auckland, and overseas.
ABOUT THE AUTHOR
Alexander, Raewyn (1955 - ) is a fiction writer, poet, reviewer, essayist, blogger, non-fiction writer, editor, publisher and performer.
Her first novel Fat (Penguin, 1996) follows the fortunes of Poppy, a feisty escapee from Auckland's sex industry. 'The sheer dash and bite of her language makes for a densely packed and colourful text with lots of great lines . . . luscious and coruscating . . .' writes Gerry Webb in Quote Unquote.
A second novel, Concrete (Penguin, 1998), is described by Mike Eager as 'skillfully worked . . . Imagery is precise and vivid with some offbeat metaphors and a punchy, poetic style.' Alma Hromic notes 'It's all here, from abusive relationships (family and lovers) through depression, retail therapy, anorexia, alternate sexuality, AIDS, sex, drugs and rock 'n' roll.'
Alexander's poetry has appeared in Poetry NZ, Landfall, Bravado, Takahē, Atlanta Review (USA), John Tranter's Poetics Research Number Five (Australia), Jacket (USA), Printout, nzepc (online), Obsession: Sestinas in the 21st Century (University Press of New England), the Australian magazine Ulitarra and in the anthologies of Auckland Poetry Live, one of the forums where she is well-known as a performer. In the United States, Alexander's writing has appeared in Last Night's Dream Corrected (Pretend Genius Press) and Short Fuse: The Global Anthology of New Fusion Poetry (Rattapallax Press). Auckland University Press' AUP New Poets (1999) published a selection of Alexander's work, which appeared alongside poetry by Sarah Quigley and Anna Jackson.
As a performer, Alexander performs at Gong and Tiny Theatre in Auckland, and in various media too, online or on screen. She also works as an MC and organiser for community performance evenings and open mic, such as the bi-monthly Voices from Rain.
Bernadette Hall noted in Booknotes that Alexander's poetry is 'marked by fabulous one-liners and a refreshing political rage. They hurtle along breathlessly, peaking for audience applause.'
In collaboration with Olwyn Stewart, Alexander published Bacon is Not a Vegetable (701 Tips for Flatting) and with Jan Hedge wrote Sweet: A Guide for New Zealand Teenagers (both published by David Ling) in 2001.
In 2003 Alexander launched the arts journal Magazine, as publisher and editor. The first issue contained writing by Vivienne Plumb, Janet Charman, Jill Chan, Catherine Mair, Owen Bullock, Jack Ross, Lee Dowrick, Jaqueline Ottoway, and Thomas Mitchell. The sixth issue entitled, Ka Ora (Alive), Survival, was the magazine's final publication.
In 2005 Alexander published two chapbooks with brightspark books: It's a Secret (Selected Poems 1993-2005) and Writing Poetry - fireworks, clay and architecture.
Alexander was invited to read at the Overload Poetry Festival in Melbourne in 2006, and again in 2007. In 2007, her poetry chapbook Grey Lynn Land of Bright Stars was published by also brightspark books.
As well as being a writer and performer, Alexander is also an artist. Her handmade books Tiny Titles have been exhibited in Ponsonby and Botany in Auckland. Other artist books have been exhibited in Sheffield, UK, Satellite Gallery in Auckland, and for two 100 Days Project exhibitions. She also helps to organise, and takes part in, Zinefest.
In 2008, her poetry collection Museum of Lost Days was published through Earl of Seacliff. Earl of Seacliff also published Alexander's 2010 A Bee Lover's Poetry Companion.
Her e-book What We Talk About When We Talk About Death, Money and Heart was published by brightspark books in 2012. In the same year, brightspark books also launched her book of poetry, Family of Artists, including poems set to music on CD. In recording her poems, Alexander performed as Kat S. Idea, with Transistor Davis Jnr accompanying her on electric guitar. Family of Artists also features background information, along with various illustrations.
Staples - recipes, hints, poetry is a book inspired by her blog (brightspark books, 2013).
Alexander's third novel Glam Rock Boyfriends was published by brightspark books in 2014. In the same year her work was also included in the anthology Essential New Zealand Poems: Facing the Empty Page (Random House NZ, 2014), edited by Siobhan Harvey, Harry Ricketts and James Norcliffe.
In 2016 brightspark books published Alexander's poetry collection Our Mother Flew Unassisted.
In 2017, Alexander performed poetry in Melbourne at Tago Mago, the Dan O'Connell, on JOY FM and 3RRR FM radio stations, and took part in The Festival of the Photocopier.
The same year, with Bright Comics, she published her almost 70 page full colour prose poetry comic, Nothing and Nowhere (but Love) on Kindle. This took three years to create, drawn by hand, a response to her meeting the love of her life, then using art and writing to explore the three stages of love. A beautiful, highly original e-book, it has received kudos already, including an amusing gift with love from Chris Knox, who inspired and encouraged the work.
Alexander regularly hosts writing workshops in New Zealand, and in 2017 she included an Arts Communication workshop at The Dan O'Connell.
Alexander is the director of Blue Haven Writing Workshops in Grey Lynn @BlueHavenWriting. She also offers other literary classes and get togethers, along with zine-making sessions, in New Zealand and overseas.
MEDIA LINKS AND CLIPS