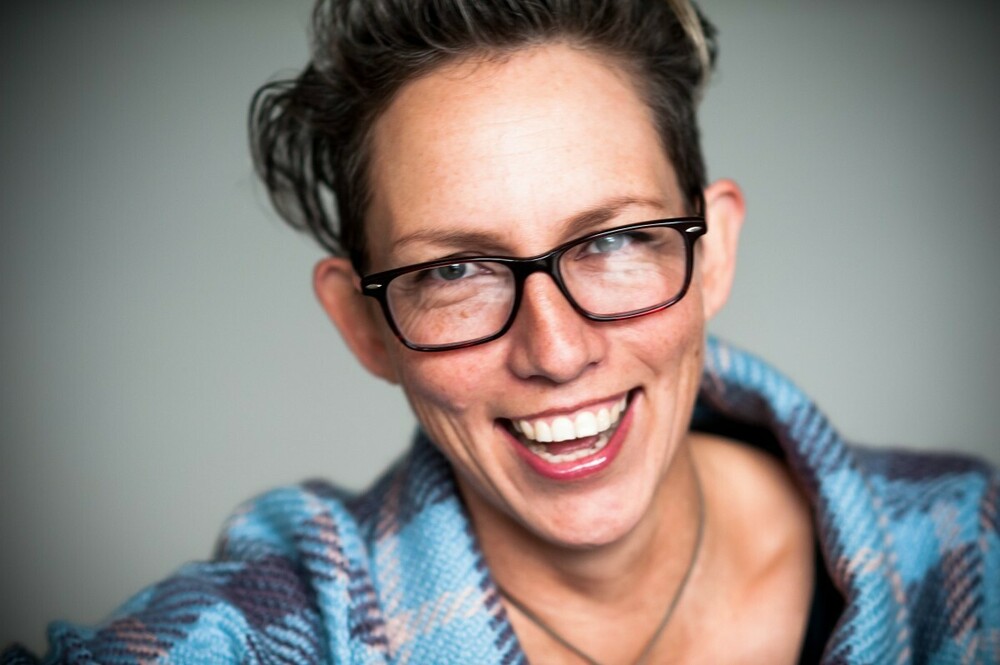 Writer's File
Hinemoana Baker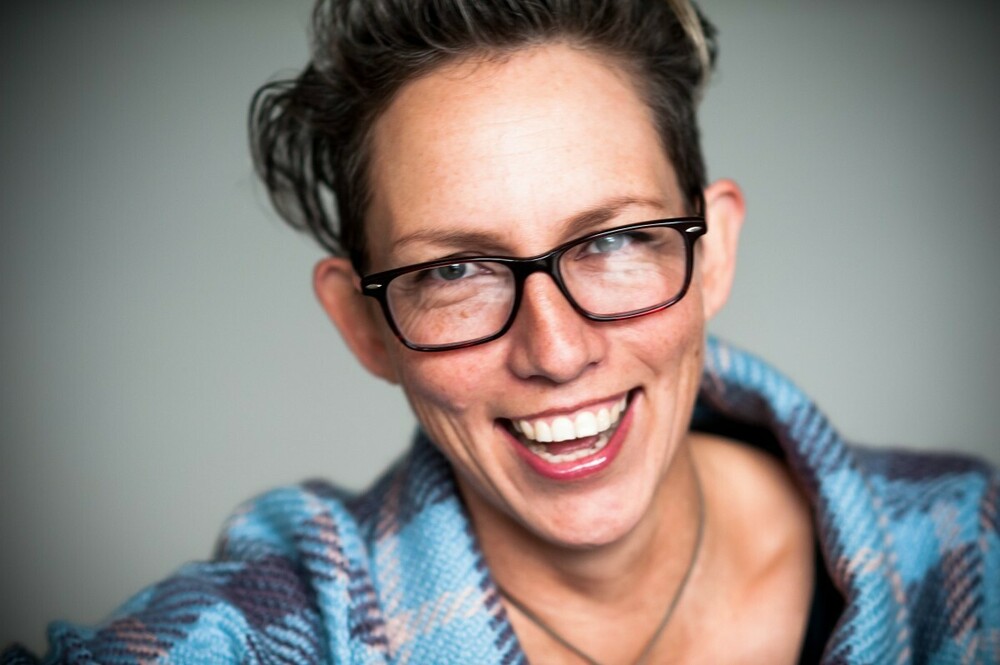 In brief
Hinemoana Baker is a poet, musician and playwright. Her writing has featured in anthologies and literary journals, and her first collection of poetry, mātuhi / needle, was published in 2004. Baker studied Māori as an adult and her love for Te Reo comes through in her poetry. The poems unite observations and experiences of childhood, family, emerging sexuality, politics and culture. Hinemoana Baker was appointed 2009 Arts Queensland Poet in Residence, and she performs regularly as both a poet and a singer-songwriter.
ABOUT THE AUTHOR
Baker, Hinemoana (1968 – ) is a poet and musician.

Baker was born in Christchurch and grew up in Whakatane and Nelson. She has tribal connections ranging from Otakou Peninsula to the Horowhenua and Maunga Taranaki. She has worked as a Māori language and ESOL educator, a sales representative, a radio journalist and producer, and has toured extensively through New Zealand as a musician/performer.

Hinemoana Baker's poems and stories have been published in literary journal Sport, creative writing anthology Mutes and Earthquakes and online literary journal Turbine. Her poems 'A walk with your father' and 'One' were selected for 'Best New Zealand Poems' 2004 and 2006 respectively.

In 2002, Baker completed an MA in Creative Writing at Victoria University. The manuscript she wrote during the course formed the basis of her first collection of poetry, mātuhi | needle, published by Victoria University Press and Perceval Press in 2004. Like many New Zealanders, Baker studied Māori as an adult, and her love for te Reo is espoused in her poetry. The poems speak of childhood, family, emerging sexuality, politics and culture.

Reviewer David Eggleton commented in the Listener that there is 'sensuousness reflected in the verse, but in a conflicted way – undercut by a sense of smouldering emotion (resentment perhaps), as though an earlier vulnerability has left the poet bruised by experience. There's a jabbing, needling quality, too, as if responding to the ripeness of things has left the poet feeling tainted rather than wholesome, thus the pregnant imagery in 'Fruitpicker': 'fat strawberries … at night//we pick them by touch/listen to the flesh/release the stem'.'

mātuhi / needle (Victoria University Press, 2004) was published jointly with Perceval Press, the California publisher owned and operated by Viggo Mortensen. It is a beautifully-designed hardback, featuring five paintings by the Ngāi Tahu artist Jenny Rendall, and including a CD that features Hinemoana reading six of her poems and performing a song excerpted from her album Puawai.

Many cultures converge and challenge each other in the poetry of Hinemoana Baker - most obviously, her parents' Māori and Pākehā ancestries. The need to belong - to the extended and nuclear family - is at odds with the equally pressing need to be an individual in the world.

In mātuhi / needle, her debut collection, there are poems of praise, love and gratitude. Words, phrases and cultural concepts in the Māori world are given a new and different life via her love and recovery of te Reo - which can be translated as 'the voice'. Other poems are inscribed with the sordid and the badly behaved, or admit to feelings of inadequacy and avoidance. Some reflect a history of personal and political invasion and occupation. All are alive with grace, intellect and control.

In 2007, Hinemoana co-edited the anthology Kaupapa: New Zealand Poets, World Issues, and the following year she edited the online journal of Whitireia Community Polytechnic, '4th Floor'. She created the sound design and production for 'I Can See Fiji: Poetry and Sound', an album featuring the poems of Pacific-American writer Teresia Teaiwa.

Hinemoana Baker was appointed 2009 Arts Queensland Poet in Residence, spending three months in Brisbane and travelling the outback. As part of the residency she produced an audio poem called 'Gondwanavista', a CD featuring spoken text and field recordings of outback locations. Hinemoana Baker was selected to attend the prestigious International Writing Program (IWP) at the University of Iowa in 2010.

Her second book of poetry, koiwi koiwi | bone bone (Victoria University Press), was published in 2010. In a review in the New Zealand Herald Paula Green wrote that Baker's collection is 'held together by an effective spine which gives the poems individual and collective strength' and that within themselves the poems are 'are graceful, thoughtful and melodic' while also 'twisty, stretching and unexpected.'

Baker was the Victoria University of Wellington/Creative New Zealand Writer in Residence for 2014 at the International Institute of Modern Letters.

waha | mouth (Victoria University Press), released in 2014, is Hinemoana Baker's third collection of poems. With an emphasis on resilience and humour, the book explores grief, death and infertility. Poet and reviewer Paula Green described waha | mouth as tremendous. She praised the accessibility and scope of the collection, writing that 'Hinemoana's poems are anchored in the real world yet her poetic melodies remind you that there are other layers of reality embedded here, layers that sing and tremble in the candle light – joy, pain, recognition, trust, narratives that we inherit and carry with us.'

David Eggleton, writing for the Landfall Review Online, was impressed by the freshness and innovativeness of Baker's collection. He stated that, 'she does a metaphorical cartwheel and this 360-degree turn then allows her to discover her environment anew, alive with fresh possibilities.'

In 2015, Baker taught creative writing workshops for undergraduate students at the International Institute for Modern Letters.

Over 2015-2016, Baker took up the Creative New Zealand Berlin Writers' Residency, which enables a writer to work for six months in the German capital.

Baker is one of six German and New Zealand poets to contribute to the collection Transit of Venus, published by Victoria University Press in February 2016. The poets' voices collide in their joint experience of the astrological event, which famously marked Captain Cook's first encounter with Maori 250 years ago. Booksellers NZ reviewer Melanie Whitwer said of Transit of Venus: "What we have here is a voyage of discovery, an experience of proximity and distance in time, space and language. A connection forged between two continents. May it persist and prosper".
Baker's collection Funkhaus was published by Victoria University Press in 2020, and shortlisted for the Mary and Peter Biggs Award for Poetry in the 2021 Ockham New Zealand Book Awards. The judges said "The language of Funkhaus pumps and flows as if the collection were a great red heart. Hinemoana Baker's poems reference Sylvia Plath, Wi Parata, aunties, and P.J. Harvey. Vacuum cleaners, dogs, and polaroids also appear in imaginative ways... Like the emanations from the radio station of the title, these poetry messages travel; from Lake Geneva to Waitangi, Berlin to Ihumātao, Funkhaus transmits an unstaunchable array of emotions in rhythmic form."
In the Wellington Regional News, Freya Daly Sadgrove wrote "Funkhaus is brimming with generous poems that yield more with each reading...funny, wicked, heartfelt, it is Baker's voice at its most powerful."
MEDIA LINKS AND CLIPS