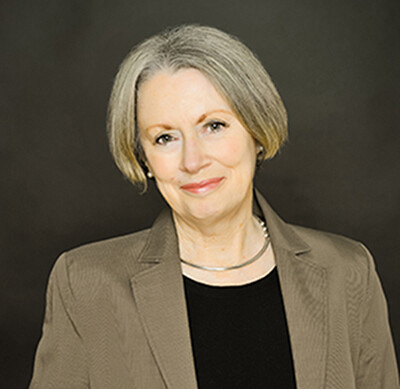 Writer's File
Stephanie de Montalk
Wellington - Te Whanganui-a-Tara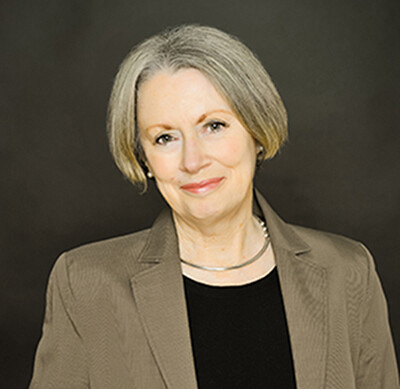 In brief
A respected poet, novelist, memoirist, and biographer, Stephanie de Montalk has also worked as a nurse and documentary film maker. Of her poetry, Guy Allen notes in the Weekend Herald, that 'Montalk writes with unusual grace'. She has received several awards, including the NZSA Jessie Mackay Best First Book of Poetry award at the 2001 Montana New Zealand Book Awards (now known as the Ockham New Zealand Book Awards) and, most recently, a Nigel Cox Award at the 2015 Auckland Writers' Festival, for How Does It Hurt?, her memoir and study of chronic pain.
ABOUT THE AUTHOR
de Montalk, Stephanie (1945 - ) is a poet, novelist, memoirist and biographer whose work has a strong narrative focus.

The poems in her award-winning first collection Animals Indoors (2000) combine the exotic and the everyday, from the skylines of the East to the near horizons of freshly laid concrete at home. Unquiet World (2001), her biography of her second cousin Count Geoffrey Potocki de Montalk, is an account of an extraordinary and eccentric life, as well as a very personal memoir of the biographer's journey.

de Montalk was educated at the Wellington Hospital School of Nursing and Victoria University, where she was joint winner of the Original Composition prize in 1997. In the same year her short story 'The Waiting' was joint winner of the Novice Writers' Award in the Bank of New Zealand Katherine Mansfield Short Story Awards.

She is a registered nurse who has worked as a University hall warden, and for ten years as a documentary film maker. She has been a video examiner for the Video Recordings Authority and is a former member of the NZ Film and Literature Board of Review.

She did not begin writing creatively until 1996. Her work has since appeared in journals including Sport, Landfall, Southerly, London Magazine, NZ Books, Booknotes, NZ Listener, Fulcrum (USA)and Poetry NZ -in which she was a featured poet in issue XX - and in online publications Turbine and Best New Zealand Poems. It has also appeared in numerous anthologies of poetry and prose, been broadcast on National Radio and screened on TV1's Poet's Corner. A small collection, Five Poems (1999) was hand-printed by Wellington artist Brendan O'Brien. An engraving of her poem, 'Violinist at the Edge of an Ice Field', was erected at the Franz Josef Glacier visitor centre, Waiau Village (2007).

Animals Indoors (2000) is her first collection of poetry, published while she was undertaking a Master of Arts degree in creative writing at Victoria University. 'I'm drawn to writing poetry which make poetic sense of common life, which balances the mundane with the mythical,' de Montalk writes.

Animals Indoors won the NZSA Jessie Mackay Best First Book of Poetry award at the 2001 Montana New Zealand Book Awards.
'This first collection shows a mature talent and impressive poise,' writes Janet Wilson in The Evening Post. 'De Montalk's air of studied nonchalance effects liberation from everyday constraints even while acknowledging their existence.'

In the NZ Listener Gerry Webb describes the poems as 'relaxed, articulate, knowledgeable, meticulously observant, focusing on others more than on herself... what is not said between people is often more important than what is.'

Unquiet World: The Life of Count Geoffrey Potocki de Montalk (VUP, 2001) is de Montalk's memoir/biography of her poet cousin.

Geoffrey Potocki de Montalk was one of the glittering generation of early New Zealand poets which included A.R.D. Fairburn and R.A.K. Mason. In 1932 he was at the centre of a celebrated obscenity trial at the Old Bailey at which he was supported by Leonard and Virginia Woolf and many of the leading writers of the day. After imprisonment in Wormwood Scrubs, he became increasingly eccentric, dressing in mock-medieval robes and laying claim to the throne of Poland.

Michael King reviewed Unquiet World in The Dominion Post: 'Every once in a rare while, a subject and an author admirably suited to each other connect and the result is a book of outstanding interest and merit. Unquiet World is one such volume.' Greg O'Brien calls Unquiet World, '[A] masterpiece of personal essay writing.'

Unquiet World: The Life of Count Geoffrey Potocki de Montalk also met with international success, with Ruth Brown observing in the Times Literary Supplement that 'de Montalk succeeds in bringing her implausible relative to plausible life. 'It was published in Poland, in Polish, by Jagiellonian University Press, Krakow, in 2003, at which time it featured on Poland's national TV arts programme

The Scientific Evidence of Dr Wang, de Montalk's second collection of poetry, was described by Hamesh Wyatt in the Otago Daily Times as 'An amazing follow up to Animals Indoors... de Montalk has produced a book full of candour and feeling. It has a real depth to it ... this is really tender, lush stuff...'

de Montalk's third book of poetry, Cover Stories, was published by VUP in 2005. This was named as one of the NZ Herald's 'Books of the Year', and Emma Neale noted in The Dominion Post that the collection exhibits 'a fine sense of narrative restraint and irony. The language is at once clear and Latinate, cultured, measured, controlled and understated.'

Stephanie de Montalk was the 2005 Victoria University Writer in Residence at the International Institute of Modern Letters. That year her essay, 'Pain', appeared as the centerpiece of Sport 33, Performance Pain.

Her historical novel The Fountain of Tears (VUP, 2006) imagines the story behind Alexander Pushkin's 600-line verse tale, The Fountain at Bakhchisaray (1824) about the impossible love of an 18th century Tatar khan for a Polish countess held captive in his Crimean harem.

Harry Ricketts described The Fountain of Tears as 'Fantastically ambitious...wonderful...a remarkable book' (Radio NZ); Nelson Wattie wrote in The Dominion Post, 'I turned back and read it again ... It offers much to admire, to listen to with the inner ear, to savour, to ponder and to puzzle about.'; and Svetlana Kimlova described it in the North American Pushkin Review as 'a high quality work of intellectual fiction ... profound in its exploration of creativity'.
De Montalk's fourth book of poetry, Vivid Familiar (VUP, 2009) explores notions of belonging and escape. In the Weekend Herald, Paula Green describes the collection as 'the work of a writer unafraid to use her intellect to approach themes that enthrall her', and notes that the long central poem 'reaches towards the sublime'.
In 2014, de Montalk's memoir and study of chronic pain, How Does It Hurt?, adapted from her PhD in Creative Writing, was published to critical and medical acclaim. In 2015 the work, described as 'groundbreaking' and 'a spellbinding literary achievement', was awarded a Nigel Cox Prize at the Auckland Writers' Festival. Michael Hanne wrote of 'a wonderfully powerful, important and beautiful piece of work which makes a major contribution to the understanding of the subject of pain', while Dr David Geller observed: 'Those of us who work in the health system are often inspired by patients who respond to great adversity with resilience and fortitude, and with compassion and generosity towards others, but few have de Montalk's ability to articulate that in such a meaningful and accessible way.'

MEDIA LINKS AND CLIPS