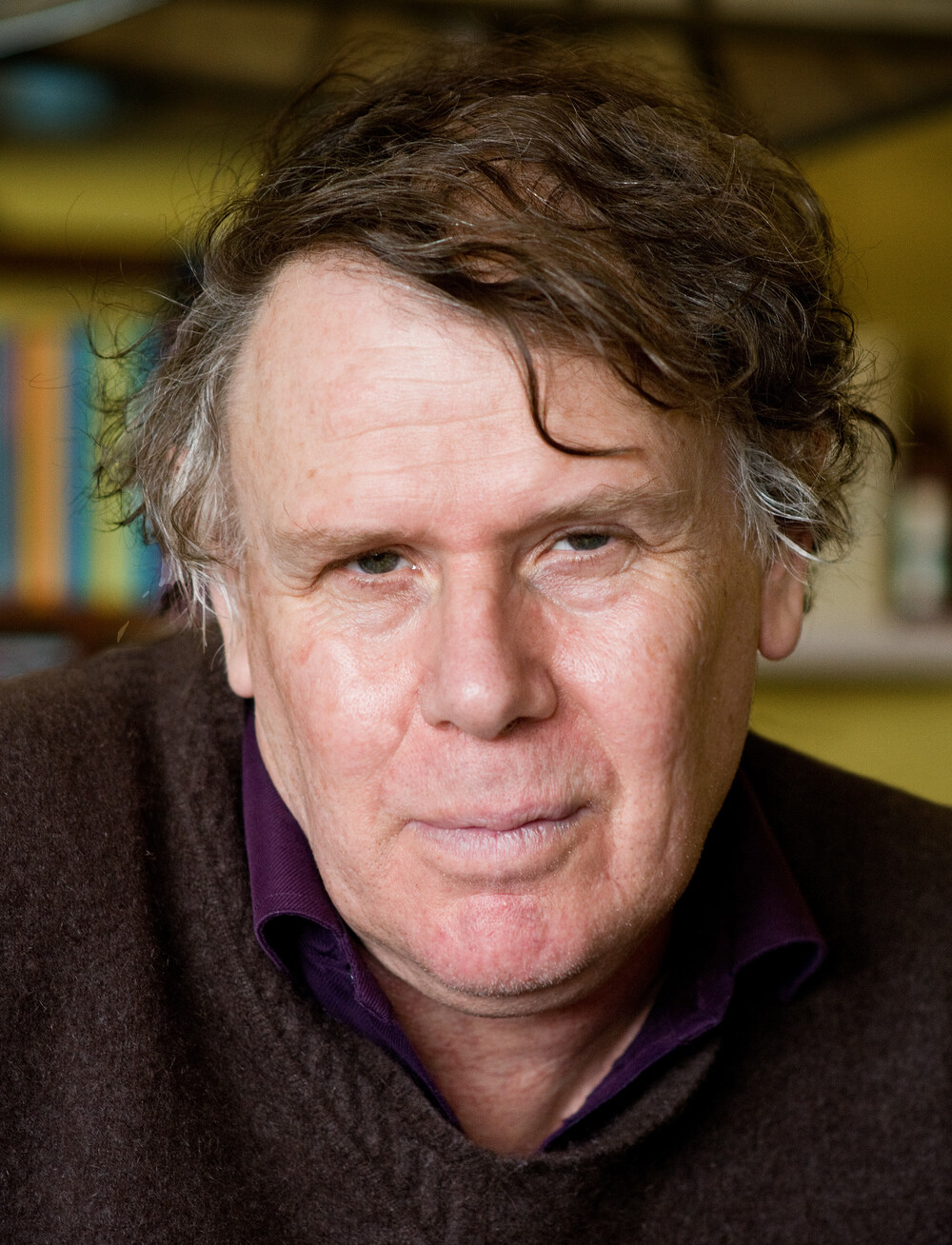 Writer's File
Harry Ricketts
Wellington - Te Whanganui-a-Tara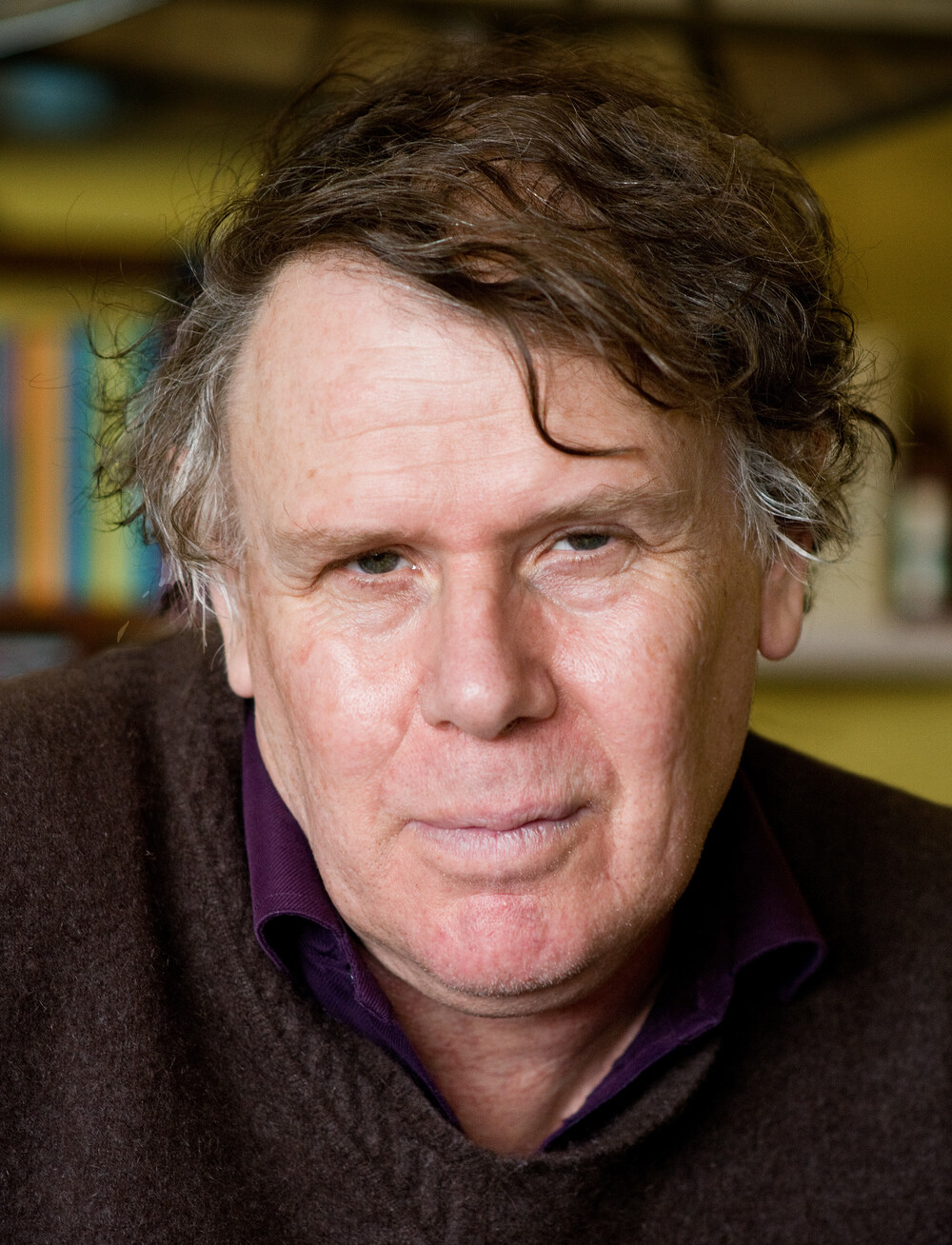 In brief
Harry Ricketts is a poet, academic, editor, and reviewer. He studied English at Oxford University before lecturing in Hong Kong and Leicester, and in 1981 took up a position at Victoria University of Wellington. He has edited collections of verse, critical essays, and other works of non-fiction, such as his acclaimed biography of Rudyard Kipling (1999). His poetry is defined by dramatic and satiric devices and tones, and is often grounded in personal commentary.
FROM THE OXFORD COMPANION TO NEW ZEALAND LITERATURE
Ricketts, Harry (1950– ), is a literary scholar, poet and reviewer. Born in London, he grew up in England, Malaysia and Hong Kong, experiences still reflected in his poetry, which is often retrospective. A collection of Hong Kong stories, People Like Us, was published there in 1977. He studied English at Oxford University (MLitt 1975) and lectured at Hong Kong and Leicester before arriving in 1981 to a post at Victoria University, where he pursues a policy of teaching New Zealand poems and stories alongside British and American.

He has also done much to encourage student literary work, editing the annual Writings through the 1980s. His first New Zealand publication was an edition that rescued from obscurity Kipling's New Zealand story One Lady at Wairakei (1983). His book of interviews with New Zealand poets, Talking About Ourselves (1986), is an essential resource, partly because his subjects' personalities emerge (for better or worse) in ways that verge on the dramatic.

His technique there of mixing a non-threatening manner with alert perspicacity also informs his reviewing. His own collections of poems are Coming Here (1989), Coming Under Scrutiny (1989), a quarter of the four-poet How Things Are (1996), A Brief History of New Zealand Literature (parodic limericks, 1996) and 13 Ways (1998).

His best are either deftly satiric 'light' verse, exploiting rhyme, wordplay and traditional forms like the clerihew or limerick, in a manner more common now in Britain; or wry personal commentaries on the perplexities of love, marriage or parenthood.

He has edited Worlds of Katherine Mansfield (critical essays, 1991) and Under Review: A Selection from 'New Zealand Books' 1991–1996 (with Lauris Edmond and Bill Sewell, 1997) and is preparing a biography of Kipling and an anthology of New Zealand comic verse.

RR
ADDITIONAL INFORMATION
How You Doing? A Selection of New Zealand Comic and Satiric Verse (Lincoln University Press and Daphne Brasell Publishing), was edited by Harry Ricketts and Hugh Roberts, and published in 1998.

Ricketts published his selection of work Nothing to Declare: Selected Writings 1977 - 1997 (Headworx) in 1998.

Soon after, his acclaimed Rudyard Kipling biography The Unforgiving Minute: A Life of Rudyard Kipling (Chatto & Windus, 1999) was released to critical acclaim. Jeffrey Paine in the Wall Street Journal writes '[o]f all the Kipling biographies, Harry Ricketts' is the most balanced', whilst The New Yorker notes that 'Ricketts, a poet, is invaluable in analysing the subtleties and the modernist techniques that went into Kipling's popular, accessible work.'

Ricketts published a volume of poetry, Plunge, in 2001.

Spirit in a Strange Land (2002) is a collection of spiritual poetry co-edited by Ricketts, Paul Morris and Mike Grimshaw. It focuses on a rich vein in New Zealand writing: the spiritual experience. Spirit in a Strange Land won the Reference and Anthology Category of the Montana New Zealand Book Awards 2003. It was also shortlisted for the 2003 Spectrum Print Book Design Awards.

Ricketts participated in the 2004 Book Council WOW (Words on Wheels) tour of the deep South.

How to Live Elsewhere (2004) is one of twelve titles in the Montana Estates essay series published by Four Winds Press. The press was established by Lloyd Jones to encourage and develop the essay genre in New Zealand. In his essay, Ricketts reflects on his move from England to New Zealand. An excerpt of How to Live Elsewhere was anthologised in the 2012 Auckland University Press Anthology of New Zealand Literature (co-edited by Jane Stafford and Mark Williams).

Ricketts co-edited Spirit Abroad: A Second Selection of New Zealand Spiritual Verse with Paul Morris and Mike Grimshaw (Random House, 2004). Spirit Abroad, like its predecessor Spirit in a Strange Land, comprises over 100 poems. These poems explore New Zealand's ongoing struggle to articulate its identity on foreign battlefields, from London and Sydney, to Cape Reinga and Bluff.

Spirit Abroad: A Second Selection of New Zealand Spiritual Verse was a finalist in the reference and anthology category of the Montana New Zealand Book Awards 2005.

Your Secret Life is the first full-length collection of Ricketts poems since his selected writings, Nothing to Declare, was published in 1998. As well as a number of new poems the book also includes poems from his chapbook, Plunge (Pemmican Press, 2001) and several earlier hard-to-find pieces. In these poems, Harry Ricketts' subjects include the secrets and lies we tell ourselves and the underrated rewards of failure and loss.

Ricketts' How to Catch a Cricket Match (2006) is the ninth title in the Ginger Series from Awa Press.

Ricketts' collection of poetry, Strange Meetings: the Poets of the Great War (Chatto & Windus, 2010), focuses on the War Poets of 1914-1918.

99 Ways into New Zealand Poetry, edited by Harry Ricketts and Paula Green (Vintage, Random House NZ, 2010) was a finalist in the General Non-Fiction category of the 2011 New Zealand Post Book Awards.

His collection of poems Just Then was released by VUP in early 2012.

In How We Remember: New Zealanders and the First World War, editors Harry Ricketts and Charles Ferrall compile a range of essays – sourced from scholars and prominent New Zealanders – that explore the various ways in which war is remembered (or wilfully forgotten).

In March 2015, Ricketts' latest poetry collection Half Dark (Victoria University Press) was published, adressing the 'people and places that fill a life and the gaps they leave behind.' Half Dark was reviewed by Paula Green of NZ Poetry Shelf: 'The poems are the heartbeat of a backward look; at times mourning, often contemplative, they revel in humour as much as intimacy, in sumptuous detail as much as the well-tended gap.'

October 2015 saw the publication of The Penguin Book of New Zealand War Writing, edited by Harry Ricketts and Gavin McLean. Distinguished by its diverse selection of works - authored by the likes of Janet Frame, Allen Curnow, and Margaret Mahy - the collection is nevertheless bound together by its central thread of war. The Penguin Book of New Zealand War Writing has received critical praise since its release, with Matthew Wright of the NZ Listener reviewing the book as "a masterful compilation that is so much more than just a military history."
MEDIA LINKS AND CLIPS