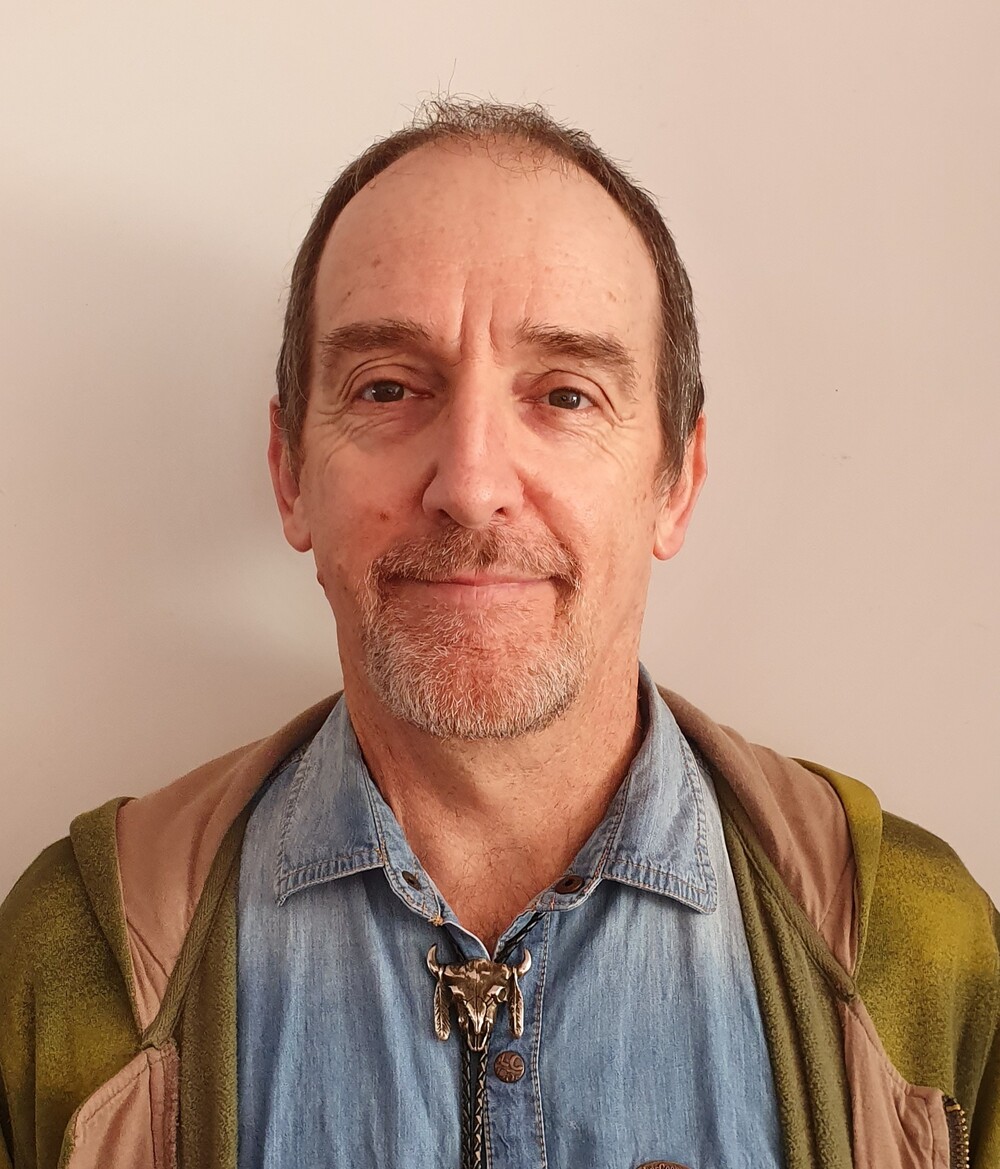 Writer's File
Jeremy Roberts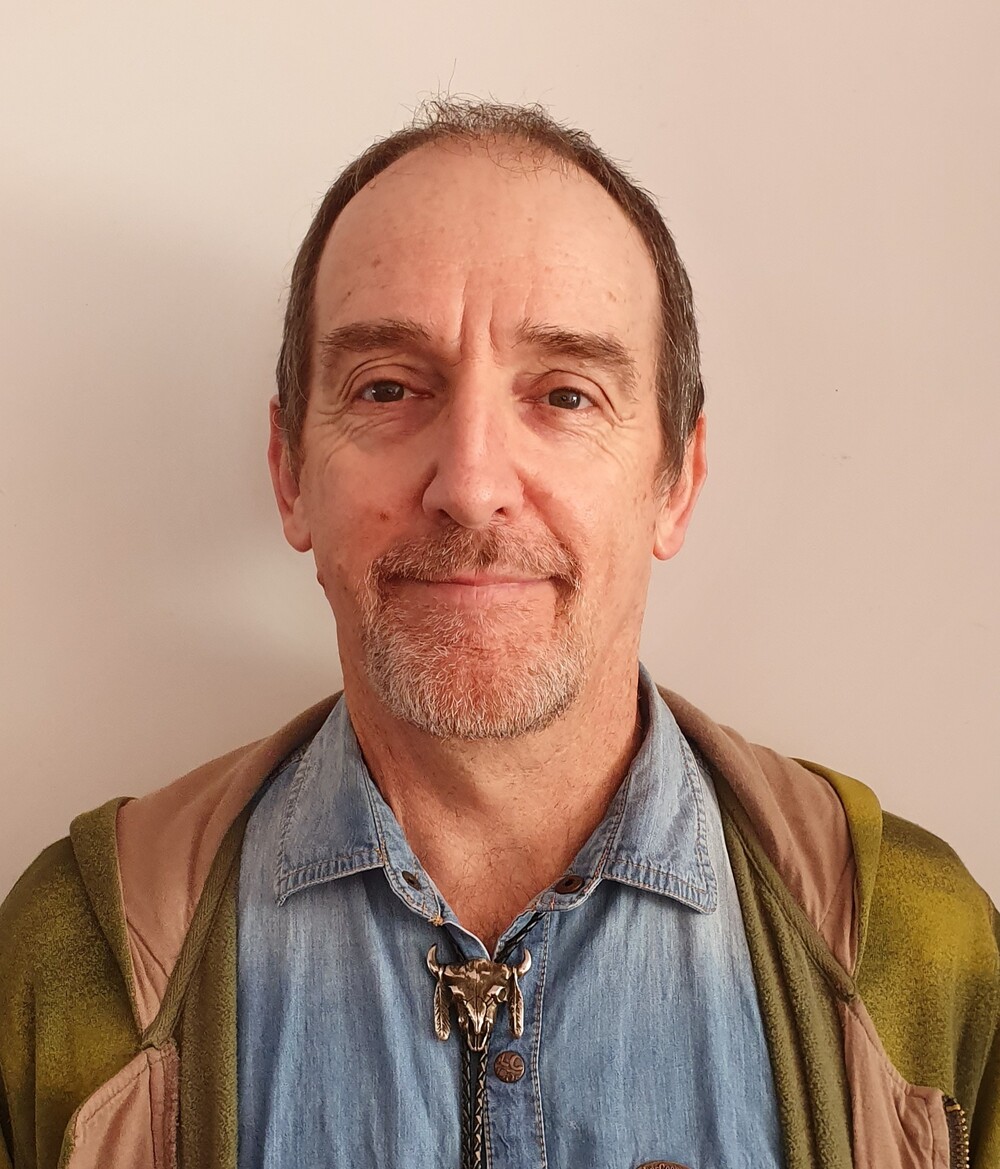 In brief
Jeremy Roberts is a writer and poet living in Napier. Roberts has several significant publications including his book Cards on the Table (2015) and poetry collection Idiot Dawn (1998). His work has also appeared in takahē magazine, Landfall, NZ Listener, Poetry NZ, Live Lines IV, and NZ Poetry Society Magazine. In the words of Dr. Nicholas Reid, "He's a rebuke to academic poetry… he's fun and he's a damned good read." In 2019, Roberts was awarded the Earl of Seacliff Poetry Prize for his poem Transistor Heaven (2019).
ROBERTS, Jeremy (1959 - ) was born in Levin and, after periods living in Auckland, Canada, Australia, and Indonesia, returned to New Zealand and has resided in Napier since 2016.
His educational history is equally peripatetic and includes a National Certificate of Computing from the Eastern Institute of Technology, a Diploma of Teaching (Primary) from the Auckland University of Technology, a Certificate in Production Graphics and Design, also from the Auckland University of Technology, and a Bachelor of Arts (majoring in English and history) from the University of Auckland.
During a varied career, Roberts has worked as a classroom teacher, in both New Zealand and Indonesia and operated and owned his own business as a conservation framer. Currently, Roberts is an advocate volunteer for the Peoples Advocacy Society in Napier.
Roberts' first poetry collection Idiot Dawn (1998), published by Kingsland Publishing consists of poems that were written in the 1980s. During this time, he lived in Ontario before working as an oyster farmer in Russell and later moved to Sydney.
His poetry collection Cards on the Table (2015) has numerous reviews and accolades, for example, New Zealand Poet Laureate C.K Stead said "I enjoy it all and find a lot more to admire." Cards on the Table has been commonly described as a work that is meant to be performed. He has performed at Auckland Poetry Live and also at Pah Homestead, 6th Plinth and Chocolate Theatre in Auckland, as well as in Texas, Vietnam and Jakarta. He is interested in music and has incorporated this into his live performances, working with many musicians.
More recently, Roberts has been working on publications for The Last Post (Australia) alongside other projects, for example, Reflections on the Fragility and Beauty of Life (Haiku collection, 2019).
The Dark Cracks of Kemang: The Bajaj Boys and other stories, is a poetic memoir about Roberts' time in Indonesia, published in 2022 by Interactive Press, an imprint of Interactive Publications Pty Ltd in Brisbane.
Roberts also conducts interviews with local and visiting poets on Hawke's Bay Poetry Live. He is heavily engaged with the poetic and writing community in Napier.
LINKS
Jeremy Roberts' YouTube channel
Soundcloud account
Earl of Seacliff Poetry Prize
Cards on the Table review
NZ Booklovers review of The Dark Cracks of Kemang
Interactive Press profile page