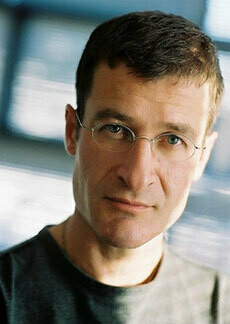 Writer's File
William Brandt
Wellington - Te Whanganui-a-Tara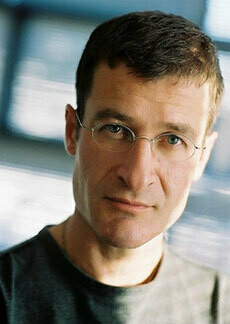 In brief
William Brandt is a fiction writer, actor and playwright. Brandt has written a number of novels, and his first collection of short stories, Alpha Male, won the Best First Book of Fiction award at the 1999 Montana New Zealand Book Awards. Brandt was also shortlisted in 2006 for the prestigious Prize in Modern Letters. His writing is characterised by its humour, and its mix of realism and occasions of surreal undertow.
ABOUT THE AUTHOR
Brandt, William (1961 - ) is an actor, playwright and fiction writer. Born in London to New Zealand parents, he has lived in Australia, Russia, and the UK. He studied acting at the National Institute of Dramatic Art in Sydney, and is a graduate of the Victoria University Masters Programme in Creative Writing. In 1998, Brandt won the Adam Prize in Creative Writing for his collection of short stories, Alpha Male. The prize is awarded each year to one graduate of the programme, convened by Bill Manhire.

Alpha Male also went on to win the New Zealand Society of Authors Hubert Church Award for Best First Book of Fiction at the 1999 Montana New Zealand Book Awards.

Emily Perkins describes Alpha Male as 'a brutal and very funny update on the male psyche. These stories are beautifully written, breathtaking in their psychological detail. They are also, ultimately, unexpectedly moving.'

Alex O'Connell writes in The Times: 'This collection of short stories by New Zealander William Brandt... is Gillette-sharp... every tale is strong in its own right - a rare thing in any book of stories, let alone a debut.' Brandt's stories are largely realist - many could be defined as a contemporary comedy of manners - but occasional flights of surrealism led Malcolm Burgess to describe Brandt in the Dominion, as 'a modern, more relaxed Kafka.'

Brandt's short story, Rat, was included in Boys Own Stories, Short Stories by New Zealand Men, edited by Graeme Lay (Tandem Press, Oct 2000).

Brandt also had a short story included in The Picnic Virgin, New Writers chosen by Emily Perkins (Victoria University Press, 1999).

The Book of the Film of the Story of My Life was published in 2002 by Victoria University Press. Imagine your ex-wife is a film star and her face is everywhere you look; your own production company is failing; and at the age of 42, you're living in London on handouts from your parents. But then a surprise invitation to a millionaire's birthday party on a remote Pacific island provides the opportunity to cause some mayhem of your own . . . In the tradition of Nick Hornby and Tony Parsons, this first novel from the prize-winning author of Alpha Male is both moving and laugh-out-loud funny...'' (blurb from back cover).

The Book of the Film of the Story of My Life (2002) was longlisted for the Deutz Medal for Fiction Longlist for the Montana New Zealand Book Awards 2003.
In 2003 William Brandt was shortlisted for the prestigious Prize in Modern Letters. The shortlist included: Kate Camp, Glenn Colquhoun and Geoff Cush.

Brandt participated in the 2004 Book Council WOW (Words on Wheels) tour of the deep South.

William Brandt was shortlisted for the 2006 Prize in Modern Letters.
William has worked as a film and television actor, as a producer, script reader and editor, a film and television writer, and is currently working on a screenplay. He continues to write short fiction, and has previously taught at the International Institute for Modern Letters, and served as a supervisor and external reader for the IIML MA programme. As a founding member of the Write Where You Are Trust, he teaches creative writing at Arohata and Rimutaka Prisons.
MEDIA LINKS AND CLIPS