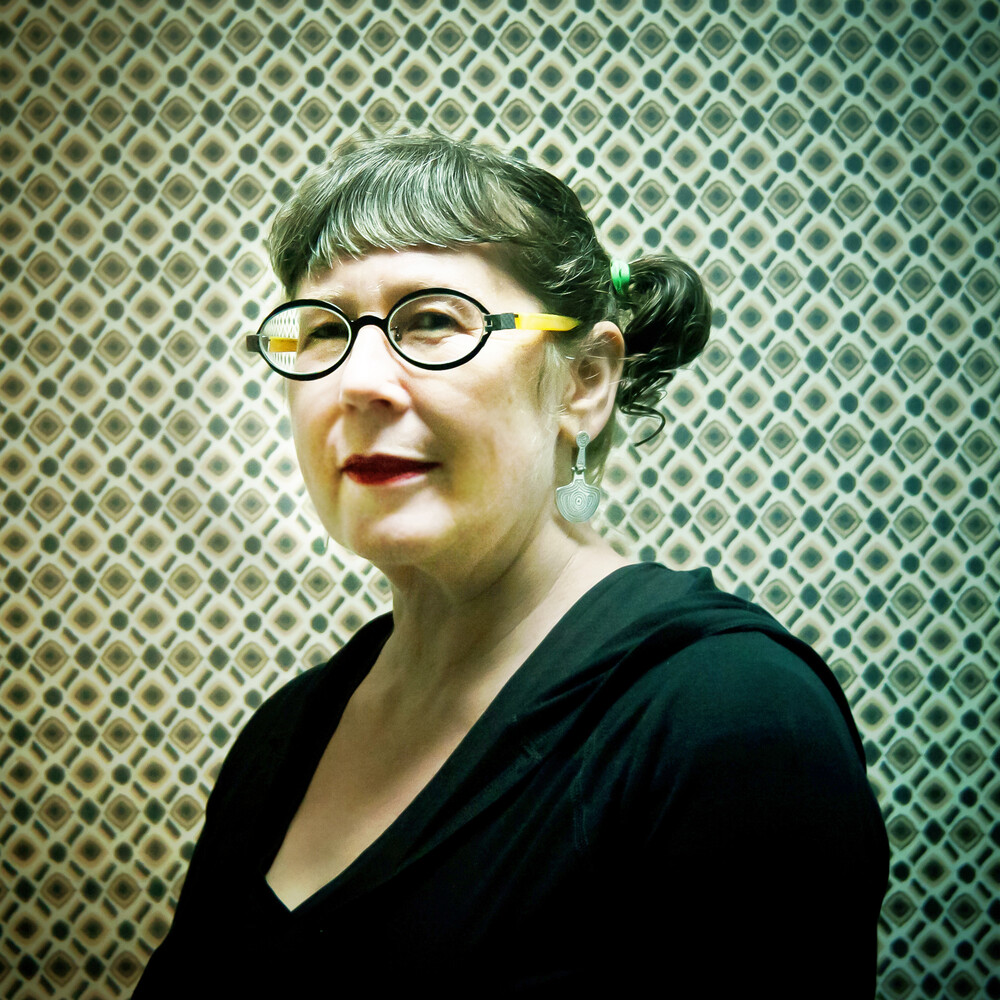 Writer's File
Vivienne Plumb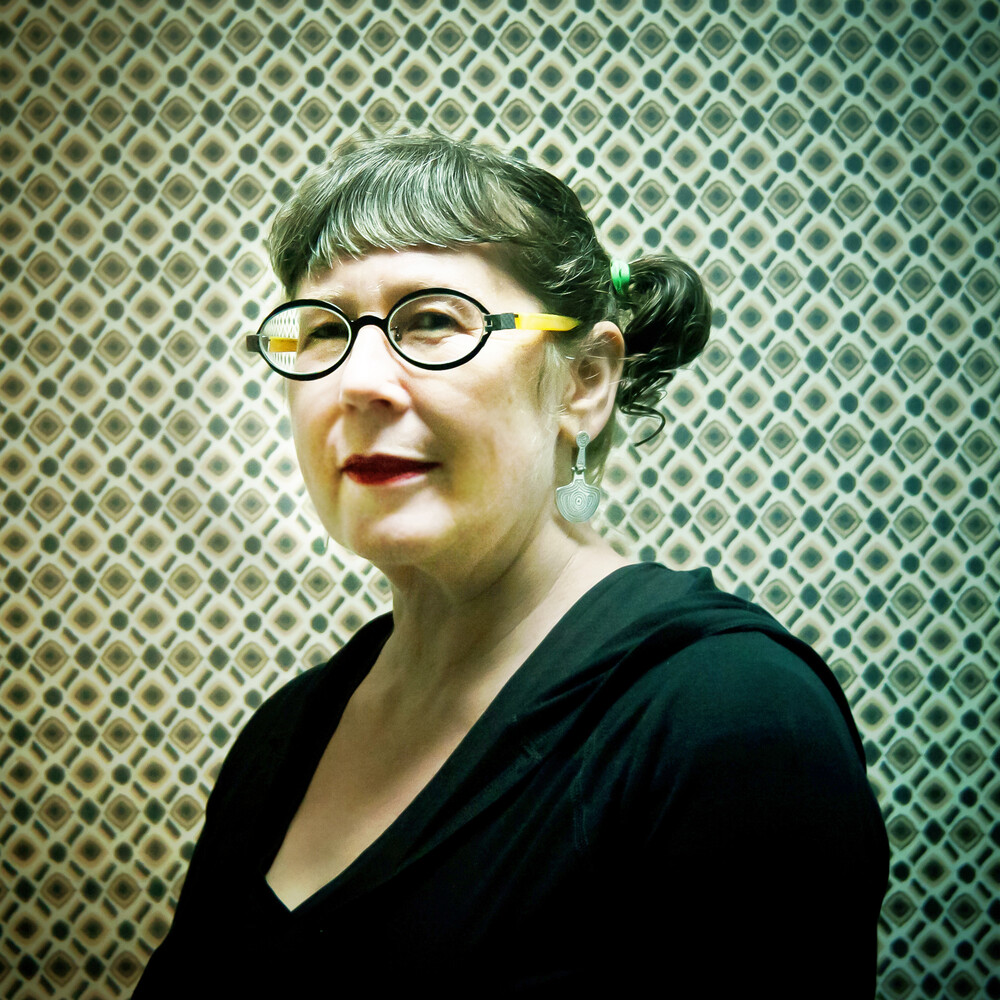 In brief
Vivienne Plumb is a playwright, poet and fiction writer. Her writing is known to highlight the fantastic and miraculous in everyday experience. She has won numerous awards for her writing, and has been the recipient of key fellowships and residencies. Her plays have been performed in New Zealand and international venues, and The Diary as a Positive in Female Adult Behavior has been translated into Polish. Plumb's first novel, Secret City, was published in 2003. Plumb has held several residencies, including one in 2004 at the University of Iowa and the 2006 Massey University writers' residency. She has a BA and an MA from Victoria University in Wellington, and holds a Doctorate in Creative Arts at the University of Wollongong, Australia.
FROM THE OXFORD COMPANION TO NEW ZEALAND LITERATURE
Plumb, Vivienne (1955– ), is a playwright and fiction writer, who won the 1993 Bruce Mason Playwriting Award for Love Knots (performed 1993, pub. 1994) and the Hubert Church Award for a first book of fiction for The Wife Who Spoke Japanese in her Sleep (1993).

A professional actor of extensive experience in Australia (where she was born) and New Zealand, she was a founder member of the Women's Play Press in 1992. She lives in Wellington, took Victoria University's creative writing course in 1990 and a BA in 1998, and has edited three collections of new poetry and prose.

She was 1996 president of the New Zealand Poetry Society. Her writing takes an engagingly mobile line between realism and a humorous, fairy-tale-like fantasy where women's activities, especially baking, assume magic powers, the inexplicable occurs in commonplace settings (the wife who unaccountably recites Japanese), people appear and disappear and men are two-dimensionally goofy or ogreish. Love Knots was praised for its 'swoops from the mundane to the miraculous' (Susan Budd) and the short stories for 'surrealistic imagery and deliciously ironic humour' (Sandra Arnold).

At her best, in 'Coral and Zetta' or 'Mrs Gittoes' Compleat Art of Baking', the surface naivety can encompass both a comic deflation of human passions ('Zetta felt hot and melty all over, like cheese on toast') and a suggestive glimpse of darker experience—fraught friendship or forlorn childlessness. A second play and a first novel are in progress.

RR
ADDITIONAL INFORMATION
Plumb has published several collections of poetry, a novella, a novel and several playscripts.

In 1993, she received the Bruce Mason Playwriting Award.

Her poem 'The Tank' won the 1998 NZ Poetry Society International Poetry Competition.

A performance art piece Fact or Fiction: Meditations on Mary Finger was produced in New Zealand in 2000. With the support of a grant from Creative New Zealand, Plumb took up an invitation to perform the piece at the 5th International Women Playwrights Conference in Athens in October 2000.

'Meditations on Mary Finger' is included in Red Light Means Stop: Six super solos from Aotearoa New Zealand (2003).

In 2002, Plumb was a guest reader at the 9th World Poetry Reading in Kuala Lumpur, Malaysia. In 2003, she was a guest poet at Vilencia 2003, the annual literary festival of Slovenia.

Plumb's first novel, Secret City, was published in 2003. 'This mischevious and entertaining contemporary novel about imagination and the science of memory is original, funny and unexpectedly moving.' Pat Baskett writes in the New Zealand Herald 24/5/03 ' Rivers to my knowlege, are never blue, but one exists on the first page of this novel. Despite my doubts, I was riveted by Plumb's writing...'

The Diary as a Positive in Female Adult Behavior (2000) was reviewed as 'Brittle, self-conscious, wounding and extremely funny,' by Stuart McKenzie in the Evening Post.

Plumb's third collection of poetry, Nefarious (Headworx, 2004), crackles with a tinder-dry humour. The poems are little bridges, spanning the chasm between the minutae of everyday existence and the miraculous and marvellous. A review in the Listener said 'Plumb has a particular facility for a kind of intensely sensuous description that almost overwhelms'.

Scarab: a poetic documentary (Seraph Press, 2005) is a new chapbook collection that is a celebration of the poet's son's courage in the face of the illness that eventually took his life.

From Darkness to Light (Historic Places Trust, 2007) is a book of poetry about the Kerikeri Mission Station, written especially for the New Zealand Historic Places Trust.

Plumb's play The Cape was produced in Wellington, Auckland, Christchurch, and Dunedin during 2007 and 2008. The Cape was published in 2009 by The Play Press. Regarding the play's performance in Wellington, the Salient review said, 'The Cape totally rocked at Circa, and proved that young people plus cool play equals box office success...'

Plumb adapted her short story 'The Wife Who Spoke Japanese In Her Sleep' into a play, at the request of the Auckland Theatre Company in 2009. This production was part of the 2009 Auckland Festival of the Arts.'The script is consistently enlivened by Vivienne Plumb's wonderfully poetic language', said Paul Simei-Barton (The New Zealand Herald, 16/03/09)

A new play, Oyster, was commissioned for the 2009 Young & Hungry festival, and has played in Wellington and Auckland. 'The play creates an atomised, free-floating space in which fragments of everyday life are given a strange luminosity' (Paul Simei-Barton, The New Zealand Herald, 13/07/09)

Plumb has contributed to several anthologies, including short stories in Myth of the 21st Century (Reed, 2006), The Oxford Book of N.Z. Short Stories (Oxford, 1992), and Essential NZ Short Stories (Random House NZ, 2009). Her poetry has appeared in Contemporary NZ Poets in Performance (AUP, 2007), Essential NZ Poems (Random House NZ, 2001), and Big Weather (Mallinson Rendel, 2000).

In 2014 she published a new collection of short stories, The Glove Box (Spineless Wonders). This collection of eleven stories revolves around the theme of women on the road.
Plumb's new book, a collection of previously published short fiction, poems, prose poems, a novella, and a play script, will be launched in March 2017. The text is accompanied by drawings by Glenn Otto, and the book is designed and published by Layla Tweedie-Cullen from split/fountain publishing.

Vivienne Plumb has held several fellowships and residencies, including the 1993 Stout Research residency, the 2001 Buddle Findlay Sargeson Fellowship, the 2004 University of Iowa International Writing Programme, the 2006 Massey University Residency, the 2006 Hong Kong Baptist University residency, and the 2006 Varuna Writers Residency. She was the 2014 Ursula Bethell/Creative New Zealand Resident in Creative Writing at the University of Canterbury, Christchurch, and was also the recipient of the 2016 University of Auckland/Michael King Residency.
She holds a Doctorate in Creative Arts at the University of Wollongong, Australia.
MEDIA LINKS AND CLIPS