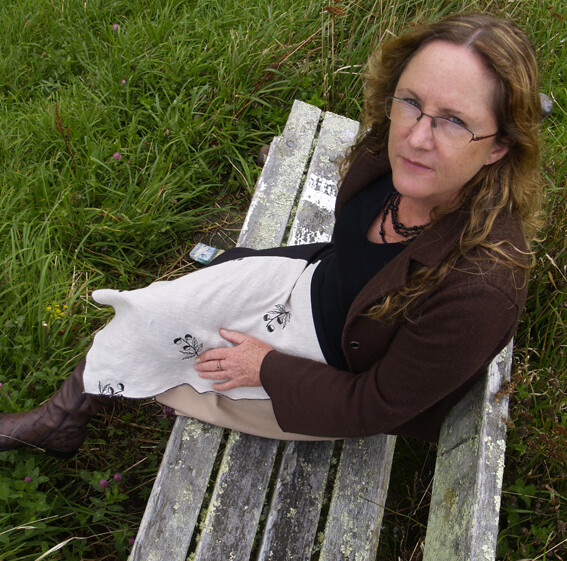 Writer's File
Lynn Davidson
Wellington - Te Whanganui-a-Tara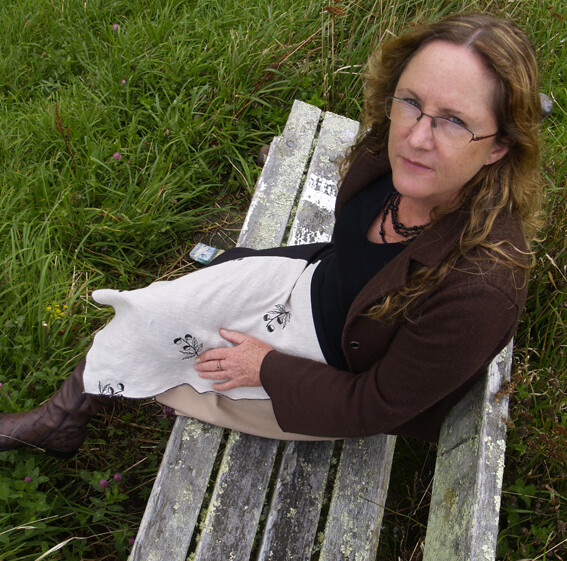 In brief
Lynn Davidson has published poetry, essays and fiction. She has received several grants and fellowships to develop her work, including the 2003 Louis Johnson New Writers' Bursary from Creative New Zealand, Visiting Artist residency at Massey University, Hawthorden Fellowship at Hawthornden Castle, Edinburgh and a Bothy Project residency in the Cairngorms, Scotland. Her latest collection, Islander will be published in 2019 by Victoria University Press in New Zealand and Shearsman Books in the UK. Davidson lives in Edinburgh and teaches creative writing.
ABOUT THE AUTHOR
Davidson, Lynn (1959- ) is a poet and fiction writer.

Lynn Davidson was born and educated in Wellington. A graduate of Bill Manhire's creative writing course at Victoria University of Wellington, her first publications were a collection of poetry, Mary Shelly's Window (1999) and a novel Ghost Net (2003).

In the Otago Daily Times, Juliette Sandall writes of Ghost Net: 'What is rare is that there is no sense of labour in this novel. It has a gentleness, a lightness which speak of a depth in the writer that is unusual in a first novel.' Susan Robinson in the Sunday Star Times writes that Ghost Net is 'highly readable, unpretentious yet substantial'.

Davidson's poetry and short fiction have appeared in Landfall, Sport, Poetry NZ and the NZ Listener, her poetry has also appeared in Traffic Report, a US literary journal. Her short fiction has been produced for RNZ and Concert FM.

Her second book of poems, Tender (2006), was published by Steele Roberts Publishers. This was followed by How to Live by the Sea (Te Herenga Waka University Press, then VUP, 2009), which was reviewed favourably by Fiona McNamara in Salient: 'The beautifully crafted poems sweep from calm tranquility to wild violence. The familiarity in subject and setting along with the captivating changes in tone drew me in, and moved me to feel the connections between human life and nature that underlie each story.'

Davidson's collection of poems, Common Land, was published in 2012 (THWUP). Elizabeth Knox wrote about the collection, 'Common Land is possibly the most successful mix of poetry and prose I have read. Nothing is simply occasional, and everything fits together... Lynn Davidson has produced a deeply feeling and deeply rational book, a thoughtful book, where things are unusual and surprising, and yet necessary and true.'

Davidson has been a recipient of an NZSA-Readers Digest Writing Fellowship. In 1994 she won the Aoraki National Short Story competition. In 1989 and 1993 she was awarded Queen Elizabeth II Arts Council incentive grants. In 1992 Davidson held a Fellowship at the Stout Research Centre at Victoria University of Wellington.

Lynn Davidson was the 2003 recipient of the $18,000 Louis Johnson New Writers' Bursary from Creative New Zealand.

In 2011 Lynn Davidson was Visiting Artist at Massey University, and in September 2013 she held the Hawthornden Castle Fellowship in Scotland.
In 2014 she released her first e-book, a novella called The Desert Road (Rosa Mira Books).
Her collection Islander was published in 2019 by Te Herenga Waka University Press in New Zealand and Shearsman Books in the UK. Reviewing it in Landfall, Michael Stevens writes: "Davidson is the real deal: her gifts are legion. There is no dilute surrealism, no toneless and banal confessionalism, no tub-thumping of identity politics and its theoretical matrices to be found in these poems. She writes with the deep sensitivity of a psychogeographer."
Lynn Davidson is also an educator and tutors in creative writing. She lives in Edinburgh.
MEDIA LINKS AND CLIPS