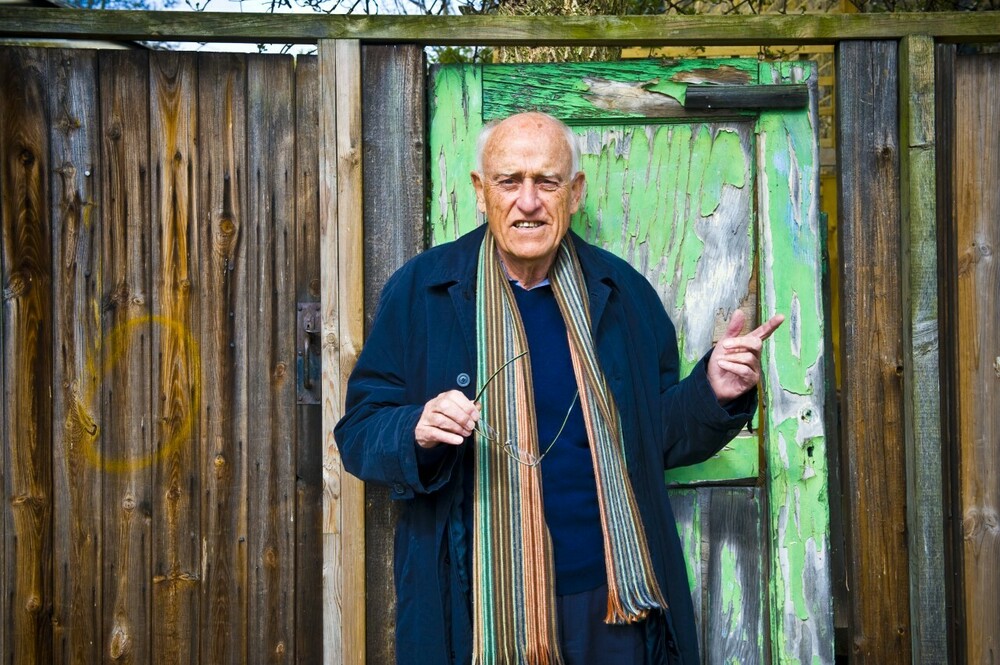 Writer's File
C.K. Stead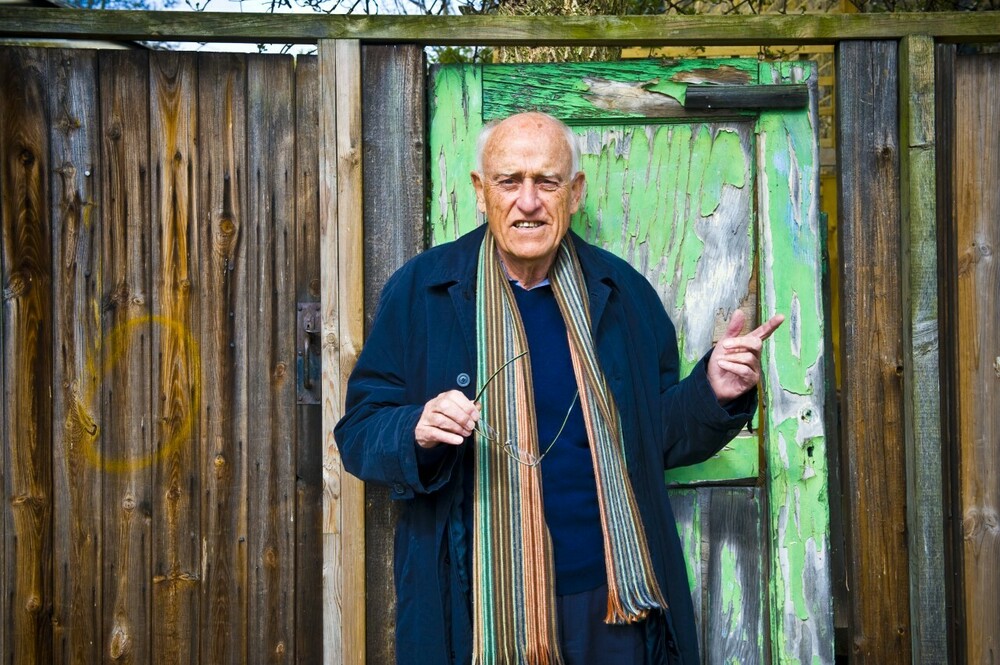 In brief
C.K. Stead is one of New Zealand's foremost literary figures. He is a distinguished novelist, literary critic, poet, essayist and emeritus professor of English of the University of Auckland. Stead has won and been nominated for many prestigious awards and fellowships, including the Creative New Zealand Michael King Writers' Fellowship in 2005. Stead was made a Member of the Order of New Zealand in 2007. He is one of only two living NZ writers to hold the ONZ.
FROM THE OXFORD COMPANION TO NEW ZEALAND LITERATURE
Stead, C.K. (Christian Karlson) (1932– ), is a novelist, literary critic, poet, essayist and emeritus professor of English from the University of Auckland. He has been a figure in New Zealand literature since the 1950s, when, as an aspiring poet, he was a protégé of Frank Sargeson and Allen Curnow, and took Curnow's side in his conflict with the Wellington group of poets.

Stead is best known these days, however, for his novel of the Vietnam War period, Smith's Dream (1971), filmed under the title Sleeping Dogs (1977); for his string of internationally successful novels published in the 1980s and early 1990s, two of which, All Visitors Ashore (1984) and The Singing Whakapapa (1994), won the fiction section of the New Zealand Book Awards; and for his outspoken criticism of liberal positions in education and literary affairs.

This last feature of Stead's career, his critiques of feminism and the Maori rights movement in the 1980s and early 1990s, has aroused such heated feelings in the New Zealand literary and intellectual community that cool appraisal of his work has been lacking.

A useful key to understanding Stead's writing is the tension between his academic and literary roles. His literary production was restricted in the 1950s, 1960s and 1970s by his work towards academic qualifications (MA Auckland 1955; PhD Bristol 1961) and by the demands of teaching (he rose from his initial appointment in 1959 as a lecturer in English at the University of Auckland to a full professorship in only eight years). The New Poetic (1964), a study of modernism based on his PhD thesis, which sold more than 100 000 copies, assisted this rapid rise. Stead's academic career yielded a further respectable handful of books: he edited the second series of New Zealand Short Stories (1964), Letters and Journals of Katherine Mansfield: A Selection (1977), a collection of critical essays on Measure for Measure (1977) and the Collected Stories of Maurice Duggan (1981). A second study of modernist poetry, Pound, Yeats, Eliot and the Modernist Movement, was published in 1986. Throughout his academic career Stead was an active critic of New Zealand literature, and these writings were collected as In the Glass Case: Essays on New Zealand Literature (1981). A later collection, Answering to the Language (1989), comprised essays on British, American and Australian writers as well as New Zealand writers and issues.

Stead's academic work and his creative writing have stood in a relationship to one another of conflict, but also of mutual enrichment. His literary criticism has been writerly, accessible, little theorised—and has consequently gained a wide readership. It characteristically expresses a practitioner's viewpoint on other practitioners, in prose of ease and clarity. Stead comments in one essay that 'there is no important difference in tone, in vocabulary, or in the demands they make, between my academic papers and my reviews for journals. I am not interested in arcane dialogue. I would like, where possible, to be understood.' He has been content to view literature through the theoretical lens which he ground in the 1950s and early 1960s, though this has let him in for criticism from academics who have kept more up to date with the diversity of critical approaches and discourse in their discipline.

At the same time, Stead's creative writing was both limited and shaped by his academic career. His reputation in the 1950s and 1960s depended on relatively few poems and a handful of short stories, which were, however, widely admired and anthologised. In particular, his sequence 'Pictures in a Gallery Undersea' was a last-minute inclusion in Curnow's 1960 Penguin Book of New Zealand Verse, and was voted by Landfall readers the best poem from the magazine's first fifteen years of publication.

His short story 'A Fitting Tribute' (1965) was reprinted and translated in half a dozen countries. Not until 1964 did his first volume of poetry appear, Whether the Will is Free, and it was another eight years until his second collection, Crossing the Bar (1972). That was the year in which Stead's first novel, Smith's Dream, was published, elicited by his involvement in the anti–Vietnam War protest movement. The novel brings the injustice of Vietnam home to New Zealanders by imagining how a similar war might arise here.

Aside from Smith's Dream, Stead's only books of creative work had been poetry until 1981, when five of his short stories were collected in a single volume, Five for the Symbol. Many reviewers and critics have commented on the eclectic nature of Stead's poetic corpus. In volumes such as Quesada (1975), Walking Westward (1979) and Geographies (1982) he experimented with open form, free verse, journal composition, extensive quotation and found text, while also professing more traditional modes, such as personal lyric, translation and imitation.

The poet's love of jokes and puns is often evident, as in his well-known transformation of a line from Macbeth into the opening line of one of his sonnets: 'To Maurice, and to Maurice, and to Maurice'; or his discreet pleasure in the plumbing anagram for T.S. Eliot, in 'Yes T.S.'.

Stead's booklet-length poem Paris (1984) and some sequences in Between (1988) offer another kind of experiment, whereby the image, line or sentence constitute the maximum unit of coherent narrative, and these varied fragments are woven together into a larger mood.

Throughout his extensive sequence of poetic experiments, however, Stead often turned back to coherent personal narrative, as in his lengthy sequence of sonnets reminiscent of Baxter, his 'Clodian Songbook' (adaptations of Catullus to the writer's own personal situation), and his 1990 volume Voices, commissioned for the sesquicentennial celebrations, which depicts scenes from New Zealand history and from Stead's own family history.

Altogether, his poetic career displays verbal facility allied with creative discipline, and a lively, ingenious mind always at work—the academic poet continually drawn to new models: yet there is no committed development of an individual poetic, no coherent theme but the writer's own personality. Michael Morrissey referred to Stead as 'arguably our most successful literary chameleon'. We may detect behind this restless succession of styles the confessional novelist waiting for an opportunity to reveal himself.

Stead furnished this opportunity in 1986, when he took early retirement to devote himself to writing after the considerable success of All Visitors Ashore (1984). Since then his production has been mainly prose fiction, and this work has displayed the unity and conviction, the individual stamp, that the poetry lacked.

Indeed, Stead's handful of earlier stories already hinted at his gift of exposition, the sheer nerve (verging on egotism) that sustains him in furnishing his narratives so sumptuously. Stead's fiction of the decade 1984–94 has been distinguished by the sensuous lucidity of its prose (Damien Wilkins complained of Stead's 'surfeit of lucidity'), and by the highly personal nature of its material. All Visitors Ashore, The Death of the Body (1986), Sister Hollywood (1989) and The Singing Whakapapa (1994) have all contained major characters to some extent based on Stead himself, while The End of the Century at the End of the World (1992) revisits the late 1960s Vietnam War protest scene which was so important in Stead's life, as well as presenting, in altered form, a contemporary debacle of literary politics in which Stead was closely involved.

Stead has often been described as a 'metafictional' writer, meaning that his novels underline their own fictional status by devices such as movement back and forth between past and present narratives, the inclusion of documents written by characters as part of the narrative, or having narrators discuss the process of composition.

These devices should not, however, obscure the fundamentally realist, confessional nature of Stead's fiction —the same confessional voice that is the one persistent strand of his poetry. Stead has repeatedly emphasised the realist basis of his writing in his critical essays. The method of a writer in one of his novels applies exactly to Stead himself: 'so much of Hilda's fiction is based on the facts of her life, and illustrates her maxim that she writes, not to invent what didn't happen but to come to terms with what did'.

Stead's early friendship with Frank Sargeson, his academic career, his marriage, an apparent extra-marital affair which recurs in various poems and two novels, and difficulties surrounding women and their claims: all these matters are presented to us under a veil of fiction that is at times alarmingly diaphanous.

Stead has displayed some courage in thus publicly digesting his past at a time when his personal reputation, especially among the literary community, is not universally high. At the same time, because the guise of fiction prevents any sure identification of their scenes with events in his life, Stead's novels constitute a prolonged, elaborate teasing of his critics and opponents.

In 1997 Stead published a novel set in Italy, Villa Vittoria, and Straw Into Gold: Poems New and Selected, his first poetry collection for seven years.
WRITERS IN SCHOOLS INFORMATION
C.K. Stead is available to visit senior classes in high schools as part of the Writers in Schools programme. He is prepared to discuss poetry, major figures in New Zealand literature including Katherine Mansfield, writing fiction, and his own work.

KAPAI: Kids' Authors' Pictures and Information

Where do you live?
Parnell, Auckland close to the edge of Hobson Bay (the last unreclaimed bay on the city side of Waitemata)

What sorts of books do you like to read?
Many, all kinds, all the time – including poetry. I watch very little TV.

Do you have a favourite author?
Shakespeare, then Dickens (and I'm sorry to be so obvious – but it's true.)

How do you think up your ideas?
I don't think there's any answer to this question. Ideas 'arrive' without warning – or they don't, which is much worse.

What is the best thing about being an author?
When the writing goes well – that's the best satisfaction of all. For me this is especially so when I manage to write a good poem.

Some Questions from Primary School Students
Do you have any pets?
My two cats, Zac and Wallace (named after the Maori film actor Zac Wallace) died – Wallace aged 14 and Zac 16. So I'm petless just now. As a child I had a dog called Skipper.

Do you have a favourite colour?
I seem to wear dark blues and greys.

Do you have a favourite food?
French cooking (with good wine) – also salads and really fresh fruit.

Do you have a favourite movie?
La Dolce Vita by Fellini

Do you play any games or sports?
I played soccer and tennis when I was young.

What is the nicest thing about being an author?
Getting the language right, learning to use it, and to feel in control of it. Shaping stories and poems.

How do you make books?
I don't – the publisher does that. I write them.

Where do you like to go for your holidays?
In New Zealand to Karekare, or up north to the Bay of Islands, and beyond. Outside New Zealand – to rural France, especially the town of Uzes near Nimes.

What was the naughtiest thing you ever did at school?
I carved my name on a desk (at Mt Albert Grammar)

Some Questions from Secondary School Students
How did you get started?
By writing partly in imitation of the authors whose work I most enjoyed and admired.

Who inspired you when you were getting started?
First the authors whose work I read and admired. Then, at university, Allen Curnow encouraged me, and so did Frank Sargenson (two New Zealand writers of the time.)

What advice would you give an aspiring young writer?
Read a great deal. Reading good work in poetry and fiction will help you more than anything, or anyone, else ever can.

Is it difficult to make a living as a writer in New Zealand?
Yes. You need overseas publications as well as publications in New Zealand, because our population is small.

What were you like as a teenager?
Bright, eager, very easily embarrassed, egotistical, unsure of myself, ambitious, mad about sport but also already a keen reader and trying to be a writer. Also very interested in girls, and sex, at a time when sex wasn't talked about. I was very interested in politics. I loved music, failed to learn the piano, but sang in the school choir as a soprano until my voice broke.

Is there anything else you would like to tell us about yourself?
This seems like an invitation to be 'cute' about oneself, so instead of responding to that invitation, would it be rude of me to offer the following advice to potential young writer?

Representing yourself as funny, fascinating, cute or otherwise interesting is not a safe path to good writing. Much more likely to help you improve your writing is to find things outside yourself that really interest you. Not things others think you should be interested in, but things you are interested in. You will find yourself outside yourself!
ADDITIONAL INFORMATION
Stead, C.K. has been widely recognised and celebrated as a writer both in New Zealand and overseas. He received the Bank of New Zealand Katherine Mansfield Short Story Award in 1963.

The New Poetic, Yeats to Eliot (1964) and Pound, Yeats, Eliot and the Modernist Movement (1986) both continue to be international academic-literary successes, published in New Zealand, the United Kingdom and the United States as cornerstones in modern poetic studies.

In 1972, Stead won third place at the Goodman Fielder Wattie Book Awards for his work, Smith's Dream.

Stead was also the 1972 recipient of the Meridian Energy Katherine Mansfield Memorial Fellowship, now known as the Katherine Mansfield Menton Fellowship. This fellowship is one of New Zealand's most long-standing and prestigious literary awards, and is offered annually to enable a New Zealand writer to work in Menton, France.

C.K. Stead received New Zealand Book Awards for Quesada (Poetry, 1976), All Visitors Ashore (Fiction, 1985, shared with Marilyn Duckworth), and The Singing Whakapapa (Fiction, 1995). Mark Williams in The Journal of New Zealand Literature writes, 'Above all this is a beautifully written and lucidly constructed book. Stead has always been a master of the sentence and here he excels himself. The brilliance of the prose, however, is not simply a matter of Stead's mastery of a given style, or ease with the long sentence. The writing at its best is laminated – layers of sense, implication, sound and resonance are melded together in passages that recall his poetry.'

In 1995, Stead was elected Fellow of the Royal Society of Literature and from 1996-97 he was a Senior Visiting Fellow at St John's College, Oxford.

In 1998, he published a collection of short stories, The Blind Blonde with Candles in Her Hair (Penguin). His following novel, Talking about O'Dwyer (Penguin, 1999) was a runner-up in the fiction category of the 2000 Montana New Zealand Book Awards, now known as the Ockham New Zealand Book Awards. John de Falbe wrote in The Spectator: '[i]t seems incontestable to me that C.K. Stead is among the very best contemporary novelists.' In The Independent Peter Porter described Talking About O'Dwyer as a tour de force: 'whether he is presenting Auckland, Oxford, Dubrovnik or Heraklion, Stead writes with complete assurance.' Paul Binding, from the Times Literary Supplement, writes 'I don't know why everyone isn't talking about Talking about O'Dwyer, C.K.Stead's intricately worked and compelling novel which, most creatively, links middle-class New Zealand with contemporary Oxford and Croatia, and all of these with Crete during the Second World War. Extremely moving, and burning with a fierce charity for the inarticulate and marginalized, Stead's achievement is also, through its central consciousness, a plea for uncompromising use of the intelligence.'

Two further collections published at the turn of the century were poetry collection The Right Thing (Auckland University Press, 1999) and The Writer at Work (University of Otago Press, 2000). The Writer at Work is a collection of essays that mixed autobiography and literary criticism, many of which had originally appeared in the London Review of Books in a less expanded form. The forty three essays covered a range of literary and non-literary subjects, from Katherine Mansfield to Barry Humphries.

The Secret History of Modernism (Harvill Press) was published in 2001; and was described by Rosemary Goring in the Sunday Tribune in Dublin as 'engrossing and yet delicately understated, this is fiction of the highest order.'

Merle Rubin of the Los Angeles Times, writes of The Secret History of Modernism; '[w]ith deft, sure touch, Stead interweaves three strands of narrative: the reflections and peregrinations of middle-aged Lazlo; the mildly comic adventures of young Lazlo and friends; and the harrowing story of the Goldsteins… Much of the poignancy of this novel resides in the contrast between the leisurely, cultivated lives of Lazlo and his friends and the brutal, unthinkable realities that the equally cultivated Goldsteins were forced to confront just one generation earlier. Like Lazlo, Stead recognizes that his ability to comprehend the century's history is limited by the sheltered life he's been lucky enough to lead. But in this novel, he has found a way to elucidate those aspects of the story he knows best.'

In 2001, C.K. Stead was awarded the Landfall Competition Essay Prize, which he shared with Peter Wells. Stead was awarded an Honorary Doctorate of Letters by the University of Bristol in 2001, forty years after being awarded his PhD from the university, and in October 2001 he won the King's Lynn Poetry Prize.

Kin of Place: Essays on 20 New Zealand Writers (2002), represented a number of the most significant writers in New Zealand literature.

Of Dog: Poems (Auckland University Press, 2002), James Brown wrote, 'his distinctive eye and ear for form, line-break and just the right word make him a master craftsman.' Wellington designer Sarah Maxey was awarded Best Cover in the 2003 Spectrum Print Book Design Awards for Dog: Poems.

Spanning three years in the life of the writer Katherine Mansfield during the First World War, Mansfield (Random House, 2004) follows the ups and downs of her relationship with Jack Middleton Murray and her struggle to break through as a writer. While sticking scrupulously to what is known about Mansfield's life and those of her friends (a cast that includes D.H. and Frieda Lawrence, Bertrand Russel, Dora Carrington, Lytton Strachey, Aldous Huxley, T.S. Eliot, Lady Ottoline Morrel and Virginia Woolf), the novel takes the reader beyond the point of biography into the mind, emotions and sensibility of its subject. Vanessa Curtis of Scotland on Sunday wrote; 'Stead leaves Katherine Mansfield still alive, still writing and hoping, at the conclusion of this excellent novel... His own latest work is a fine achievement, rich in sobriety and purpose, in warmth and dazzling light.'

Mansfield was a finalist in the 2005 Tasmania Pacific Fiction Prize. It was also a commended title of the 2005 Commonwealth Writers' Prize for the South East Asia and South Pacific Region. Alberto Manguel of The Spectator wrote, 'C.K. Stead has served us the most delicious, exquisitely prepared, delicately spiced Katherine Mansfield one could ever wish for, and the gourmet in me is immensely grateful… After finishing Mansfield I went back through its 246 pages trying to see 'how it is done' and, I must confess, I have no idea. A dearth of adjectives, an extraordinary accuracy of description merely through the use of verbs and nouns, the right intuition of when to comment and when to leave good enough alone, a taste for the right anecdote and a certain Mansfieldean humour that permeates the entire story from choice beginning to measured end: all these things no doubt contribute to build the moving truthful core of this novel, but they hardly explain its perfect workings.'

Mansfield was a runner-up in the fiction category of the 2005 Montana New Zealand Book Awards. Stead's poetry collection The Red Tram (Auckland University Press, 2004) was a finalist in the poetry category the same year.

C.K. Stead was awarded the prestigious Creative New Zealand Michael King Writers' Fellowship in 2005. Two published works came from the fellowship; My Name was Judas (Penguin, 2006), and a collection of his poems released as C.K. Stead, Collected Poems, 1951-2006 (Auckland University Press, 2008).

My Name was Judas (Penguin, 2006) re-imagines the life of Judas Iscariot, the great betrayer, in the story of Jesus. It was shortlisted in the fiction category of the 2007 Montana New Zealand Book Awards. James Wood, in The Daily Telegraph, writes, 'Stead's timing in publishing this novel is exquisite...His book delights in subtle comedy and takes care to puncture all kinds of minor myths...Making Judas an agnostic is a brilliant stroke that allows Stead to offer rational explanations for all the miracles...Written with glowing simplicity and rich in delicate humour, My Name was Judas balances the attractions of empirical scepticism with our desire to believe in God and an afterlife… Stead's deft marshalling of the language, the way he gets words to do his bidding throughout without ever being obvious or showing off, only adds to the pleasure of reading this thought-provoking, witty and highly topical novel.'

Michele Hewitson, in New Zealand Herald, also commented, '[t]his is a great novel from a novelist in his 70s. Is it his best yet? It is so simply told, with clarity and wit. It is certainly one of the best pieces of writing I've read about friendship and faith and all the tests and travails these things call upon. It will no doubt be controversial but it shouldn't be read for that reason; it should be read because it's brilliant.'

Stead was one of only four New Zealanders to be made Members of the Order of New Zealand on Waitangi Day 2007. In the same year he published a collection of poetry, The Black River (Auckland University Press, 2007).

Harry Ricketts reviewed Collected Poems in The Listener: 'one thing that made Stead so exhilarating as a critic was the voice – clear, enthusiastic, engaged. It was a voice you wanted to listen to. And that's the first thing to say about Stead's sumptuously produced Collected Poems: wherever you open it there is a version of that same distinctive voice.'

The collection was awarded the 2009 Montana New Zealand Book Award for Reference and Anthology. Justin Clemens in English at the University of Melbourne wrote, '[i]f Stead is prepared to sink his fangs into almost anything -- Sappho and Catullus, childhood memories, inadmissible desires, personal terrors, national bloodshed -- and suck out their vital essence to deposit as black letters in the vials of his book, he also ruminates on the fact that every great book is a tomb. If it is, it is one he will inhabit for some time to come, surviving life by means of his poetic powers. Book Self: The Reader as Writer and the Writer (Auckland University Press) was also published in 2008.

In 2009, Stead received the Prime Minister's Award for Literary Achievement in Fiction, worth $60,000. In the same year, he was the Seresin Landfall Writer in Residence in Tuscany.

Stead received The Sunday Times EFG Private Bank Short Story Award for his short story, "Last Season's Man" in 2010. This is the largest prize in the world to date for a short story, worth £25,000.

Stead's moving coming-of-age memoir South-West of Eden: A Memoir, 1932-1956 (Auckland University Press) was published in 2009. In it, Stead writes of a life 'lived by history' from his birth to 1956, the year he left New Zealand for the first time. From running wild in Cornwall Park, joining the Labour Party aged seven, and discovering poetry in a third-form English class, Stead charts his life in Tamaki Mākaurau against the changing social fabric of New Zealand.

C.K. Stead was interviewed by Lawrence Jones in the anthology, Words Chosen Carefully, edited by Siobhan Harvey (Cape Catley Ltd, 2010).

Stead's poem "Ischaemia" won the 2010 International Hippocrates Prize for Poetry and Medicine.

Risk (MacLehose, 2012) is a contemporary novel set against the unfolding of the Iraq War and the global financial crisis. Alan Massie, reviewing in The Scotsman, said, 'Risk is an elegant and assured novel. It is a pleasure to read a writer who knows just what he is doing and how to do it. It is written with agreeable economy, welcome at a time when so many acclaimed novels are fat baggy monsters. CK Stead is a poet as well as a novelist, but there is, happily, nothing poetic about his prose.'

Stead's collection of poetry, The Yellow Buoy: Poems 2007 - 2012, was published in 2013 by Auckland University Press. Hamesh Wyatt reviewed in the Otago Daily Times, saying: 'Stead has once again done something rare here. He has produced poetry with mass appeal, but with nothing derivative or by-numbers about it. The Yellow Buoy is original and clear.'

Stead was winner of the inaugural Sarah Broom Poetry Prize in 2014.

Shelf Life (Auckland University Press, 2016) provides a sequel to Answering to the Language, The Writer at Work, and Book Self. The collection takes the reader through nine essays in 'the Mansfield file', and collects Stead's personal reviews, criticism and opinions on literary works and New Zealand history. Shelf Life also offers recent reflections on poetic laurels from Stead's tenure as New Zealand poet laureate.

The Name on the Door is Not Mine (Allen & Unwin, 2016) is a collection of stories gathered from throughout Stead's career. The collection includes a number of new, previously unpublished stories, including "Last Season's Man", as well as older stories revised and rewritten. The collection has been longlisted for the 2017 Ockam New Zealand Book Awards.
MEDIA LINKS AND CLIPS